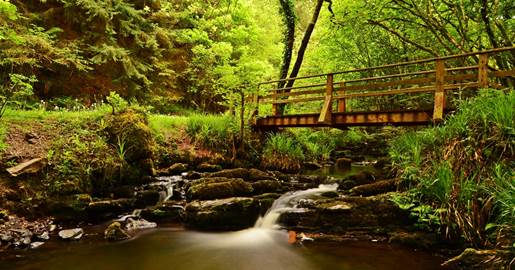 BALLYHOURA Development have welcomed the inclusion of the Ballyhoura Way and Ballyhoura Loop Walks to the Government 'Walks Scheme'.
The Walks Scheme was launched in 2008 to facilitate the development and maintenance of key walking trails by private landholders. This is the first time that local trails in the Ballyhoura area will be added to the scheme, which provides funding to farmers and other landowners to maintain the trails that travel through their holdings.
The investment is designed to further enhance the Ballyhoura outdoor amenities product and the experience of visitors to the area.
In announcing the investment Minister Heather Humphreys, Minister for Community and Rural Development said "Our walkways, trails, greenways, blueways and cycleways are a defining feature of Rural Ireland. Over the past number of months, we have seen unprecedented investment in our outdoor amenities, underpinned by the most ambitious ever policy for Rural Ireland, 'Our Rural Future'. In rolling out the Walks Scheme, my Department works closely with our Local Development Companies, community groups and rural farmers and landowners. We are indebted to our farmers and other landowners throughout the country that facilitate access to these wonderful trails and who now, through this scheme, are being funded to maintain the walks to the high standard we have all come to expect".
John Kennedy, Chair of Ballyhoura Heritage and Environment, who are the body responsible for many of the local trails, thanked farmers and landowners "for their excellent cooperation over the past three decades of Ballyhoura local walking route developments", and welcomed the designation of many of the local walks to the National Walks Scheme.
Ballyhoura Development is a community-led Local Development Company, and a registered charity, which works with communities, families, individuals and  businesses in the Ballyhoura region of East Limerick and North Cork.
As part of the investment in local walks, funding will also be provided to Ballyhoura Development for the creation of a Rural Recreation Officer post.  The Recreation Officer will play a vital role in delivering the Walks Scheme and further developing the outdoor recreation sector locally.