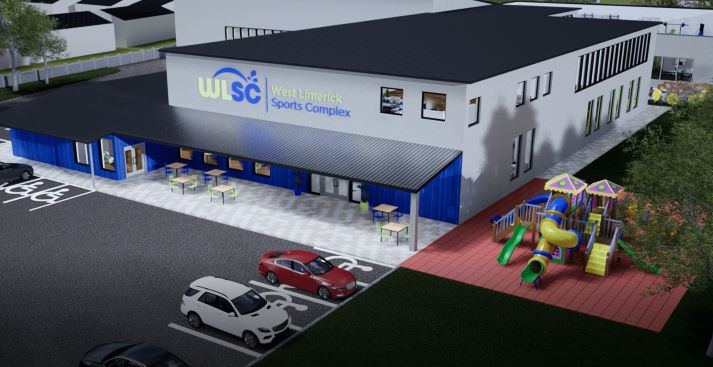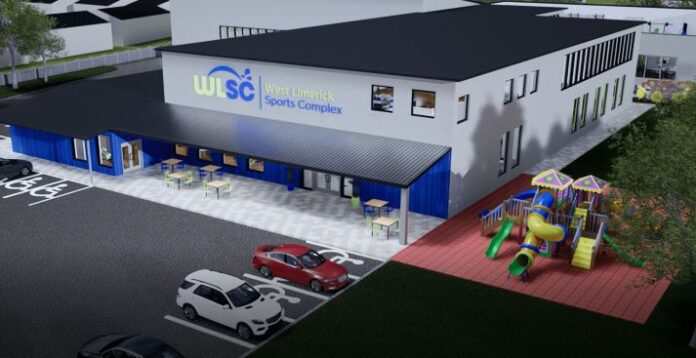 WEST Limerick Sports Complex in Newcastle West this week unveiled ambitious plans to become a leading sports complex for the town and wider West Limerick region by extending the facilities on to an adjoining two-acre site. 
The proposal includes: a new 25m swimming pool in addition to the existing 18m pool, a group exercise studio, spin class rooms, spacious village style changing rooms with cubicles for privacy, a sports therapy and massage clinic, a sensory garden, playground, cafe and an innovative rooftop outdoor gym. 
WLSC, formerly trading as Killeline Leisure Centre, is a not-for-profit social enterprise providing leisure, swimming and fitness facilities.
Over the past two years, the team and board have listened to, and incorporated feedback and ideas from members and the wider community into 'a vision for 2025'. 
The resulting expansion plan has been released as a 'vision video' that can be found on the WLSC website (www.wlsc.ie), and the complex is urging the community to get behind them to make their exciting vision a reality.
The existing complex has operated successfully for over 25 years; facilities include an 18m heated swimming pool with sauna and steamroom and a fully equipped gym with a group exercise studio. 
The long-term mission is to increase participation among all user groups, focusing particularly on disability and disadvantaged groups as well as providing the best sports and fitness services and facilities to the community.
"The last two years have particularly highlighted the need for such a facility in the community. We aim to maximise the huge impact we are already creating, we have a great track record and are growing from strength to strength. Now we need the whole community behind us to drive this transformation," said Lorraine Higgins, WLSC Managing Director.
A number of improvements have already been made at the complex since it made the transition to a public, social enterprise in 2017. 
In 2020 a full refurbishment of the gym was completed with support of €121,000 from the Sports Capital Programme. 2021 saw the launch of a new brand and image, with the trading name officially changed to West Limerick Sports Complex, along with a new website and online booking system.