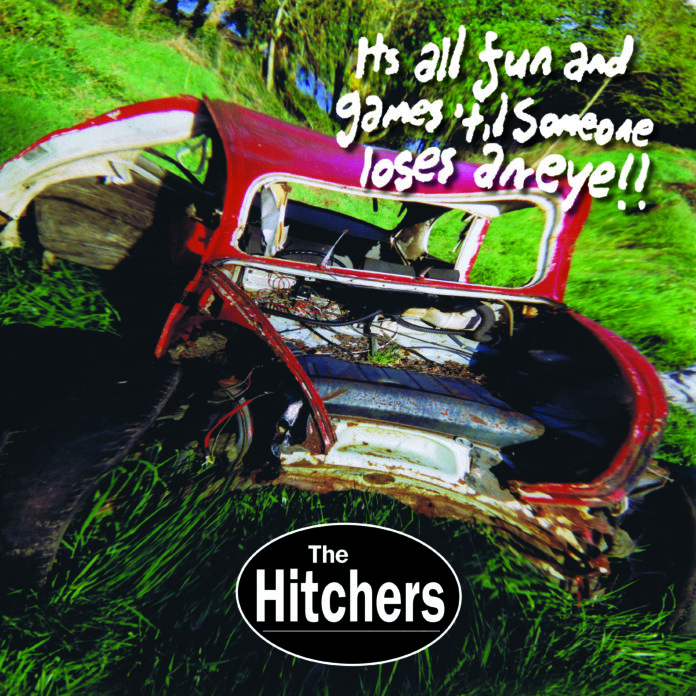 LIMERICK band The Hitchers have announced the release, on March 20, of their re-mastered debut album available on vinyl for the first time.
Founding member Niall Quinn stated that funders will soon get their album and rewards.
"We are very pleased to tell you today that with thanks to the people who supported our fundit campaign to re-issue our 1997 debut album It's All Fun and Games Til Someone Loses An Eye on 12" vinyl, we'll be confirming with those good people shortly when their vinyls and other rewards are in the post."

The band have launched a pre-sale for the album and a new video their track, 'U Can Du'
"We're also inviting everyone else to our pre-sale for the EXTREMELY LIMITED surplus of 12" vinyls of Fun and Games we have left over.
Click on through to our new website www.thehitchers.ie where you can also find our new video for U Can Du – always something of a standout moment live but was never released as a single for some reason."
The band will announce live dates and an album launch party in the coming weeks.
Grab a copy of the album at thehitchers.bandcamp.com
Releasing two albums and a slew of EPs in the late 90's the Limerick band came to the attention of legendary BBC DJ John Peel who championed the bands debut UK release It's All Fun & Games Til Someone Loses An Eye and had the band record a session for his show that gets repeat broadcasts to the present day.
The 'Strachan/You Can Only Love Someone' double a-side single won many more friends, plaudits and award nominations (pipped to the Best Irish Single gong by Ash' A Life Less ordinary …no shame in that) as did the bands follow up LP 'For The Want of Some Better TV' and the band were an ever present on the gigging circuits of Ireland and Britain earning a reputation for spikey punk-pop, acerbic, witty lyricism, terrace-chant chorus' and ultimately for fiery live performances.
Though The Hitchers officially de-mobbed in 2001 they have, over the years, regrouped for one-off shows and mini-tours. Media interest in the band is rekindled biennially around the time of World Cups and European Championships which led to Guardian readers voting 'Strachan' the 'greatest football song EVER'.
In 2019 BBCs Steve Lamacq curated 'Lost Alternatives' a 2×12" album of his favourite bands from his time on the wireless and marking his 25th Anniversary with the BBC. He selected The Hitchers 'Strachan' to close the album -setting them alongside, amongst others, Teenage Fanclub, Snuff, Sleeper, Travis, Compulsion, Cornershop, China Drum and Suede.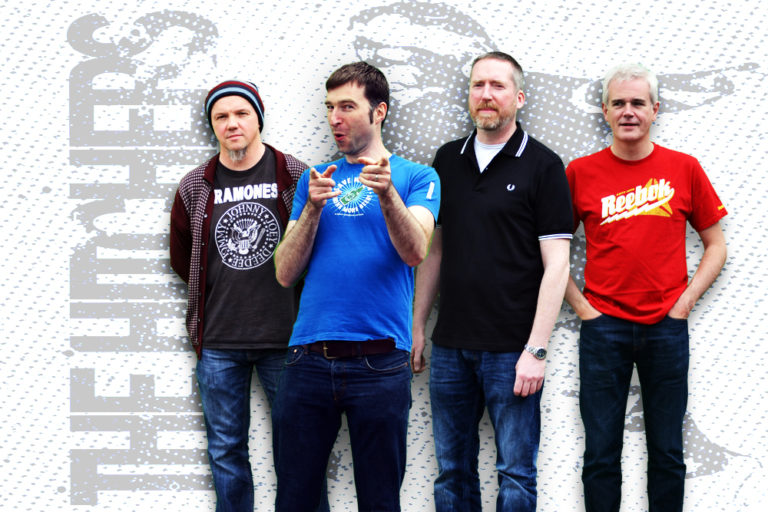 Similarly Warner Bros Germany approached the band for permission to use the song on '11 Freunde -the album' where The Hitchers would find themselves in an even more rarefied air scenario -rubbing shoulders with some of their own biggest heroes including Billy Bragg, The Wedding Present, The Proclaimers, New Order and Half Man Half Biscuit.
In their own words: Niall Quinn -"In the UK it's fair to say The Hitchers are mainly remembered for Strachan. That was the tune that got played most and still gets played and knocked about and that stirs up interest when the world cup or the Euros roll around.
Then in Ireland, despite the fact Strachans fellow 'Fun & Games' single Killed It With My Bare Hands gave us our highest chart placing (an unassailable #58!) I sometimes think it's more the Red Mohair Jumper/She'll Be Sorry era stuff that immediately preceded Strachan and the two albums that rings bells with people. Then, more locally again, when you come home to Limerick there's this palpable thing about the 'teenage' Hitchers -the one with Eoin and Benny and Bombs in Baskets of Fruit. So I tend to think of The Hitchers less like a band and more like Dallas. There's some characters who are integral to the story who are only in it for the first couple of seasons. But still the story runs…"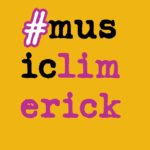 MusicLimerick – New Music Favourites is a Spotify playlist of some of the fine music being produced by Limerick artists over the last 12 months.
Follow the playlist HERE