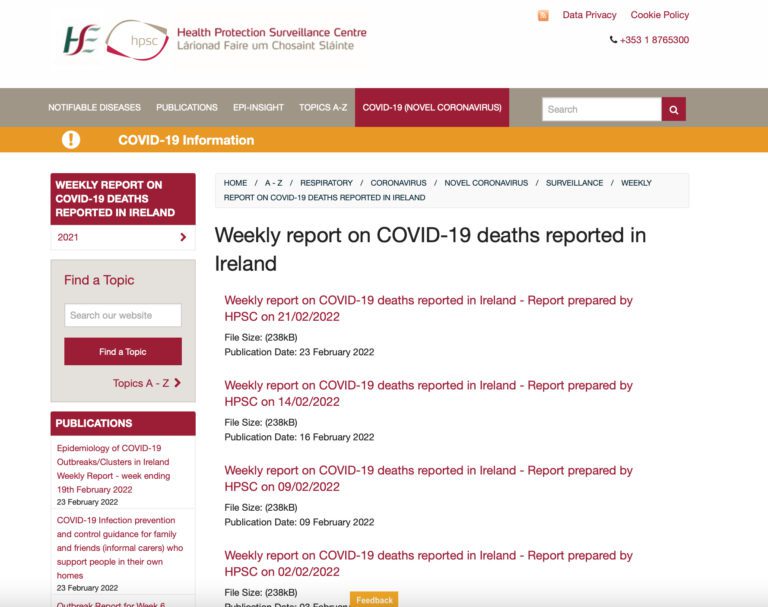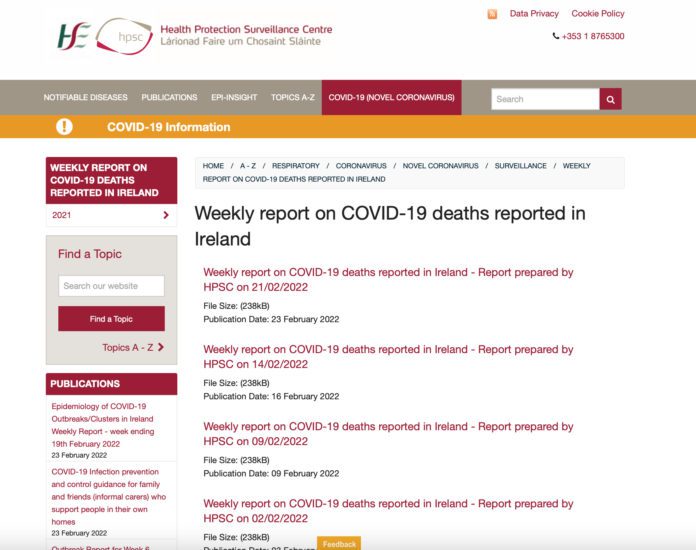 LIMERICK has the highest mortality rate from Covid in Munster, with 153.4 deaths per 100,000 people.
Limerick also had the second highest number of deaths with 304 fatalities.
There were 156 Covid deaths in neighbouring Clare, followed by Waterford (139), Tipperary (134) and Kerry (115).
On a national level, 2,299 Covid deaths were reported by the end of 2020 and this increased to just over 6,000 at the end of last year.
Most deaths took place in April 2020 (1,160), and in January 2021 (1,422).
Over half of Covid-19 deaths occurred in hospital (3,361), while 2,104 took place in a community hospital/long stay unit, homeless facility, mental health facility or nursing home.
65 deaths took place in a hospice; 304 took place in the home while 444 people died in locations listed as "unknown."
809 of deaths (12.7 per cent) occurred in people admitted to Intensive Care Units, while 5,270 had underlying conditions.
In nursing homes, 61.5 per cent of Covid deaths were linked to outbreaks of the virus, with 24.1 per cent of deaths attributed to Covid in hospitals.