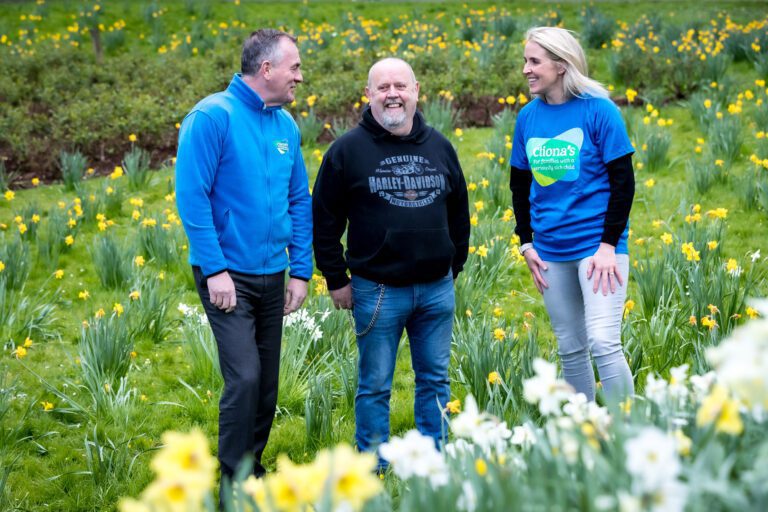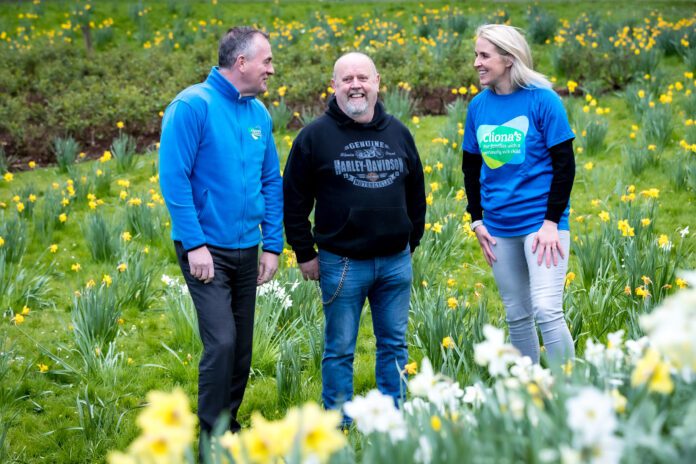 THE relentlessly rising cost of living is dominating the news at the moment and there is no indication that the rate of inflation is going to go down in the near future.
With many families struggling to make ends meet, Cliona's Foundation have noticed a 30% in the number of people applying to them for financial assistance. These families are the ones who are already crippled financially by the non-medical costs associated with caring for a sick child. They are now once more disproportionately affected by rapidly increasing bills. They are Ireland's forgotten families.
Cliona's Foundation is a unique national organisation providing financial support for families who are caring for a child with a life-limiting illness. The foundation was set up by Brendan and Terry Ring following the death of their daughter Cliona from an inoperable brain tumour in 2006, aged 15.
Cliona's have provided financial support to over 1,000 families across the island of Ireland.  Cliona's believe that no family should suffer financial distress while caring for a seriously ill child.
Former Irish rugby international and now an international referee, Joy Neville joined Limerick native David Crowe and co-founder and volunteer CEO of Cliona's Foundation, Brendan Ring to announce that four of the many special families who have received financial help will share their incredible personal stories in a ground-breaking two-part documentary series called "Ireland's Forgotten Families".
The two episodes, created by Jon Slattery at Trilogy Media, will air back-to-back on Thursday April 21st at 9pm on Virgin Media Three. Each of these families experienced, and continue to experience, the significant non-medical costs of caring for a child with a life-limiting condition.
The featured families include the Crowes. Their daughter Sarah sadly passed away after a very brave battle with Alpers (Mitochondrial disease) in 2016. Sarah was just 12 years' old. However difficult the illness was for Sarah and those who loved her, her family are keen for people to know that she lived a life filled with love and laughter.
This message is a recurring theme throughout all four stories. The great love, devotion, and dedication these families have for their child and each other is truly something to behold. Cliona's Foundation believe that these families deserve all the support and kindness that we, as a society, can offer to them.
Speaking about participating in the documentary Sarah's father Dave Crowe said "We were very happy to be one of the families featured in the documentary. As a result of our journey with our wonderful daughter Sarah, we know first-hand just how much the help Cliona's give to families really means to them, that someone out there is thinking of us and wants to help, means the world".
Also featured are the Russells and their triplets. We learn that these devoted parents sometimes slept in their car during son Cillian's long hospital stays. We meet Wexford mum Rita Dempsey and her family the Dempsey Boyle Dobbs Family, who has to be one of Ireland's unsung superheroes.
Their story and how she overcomes her challenges and remains positive while caring for her three children with special needs is incredible. Finally, we meet Padraig Beasley, whose cheery disposition and good humour while receiving treatment for Neuroblastoma (twice) is truly uplifting, heart-warming and an absolute inspiration to see.
On supporting the work of Cliona's Foundation Joy Neville said "I have been a proud ambassador of Cliona's for quite some time now. I am absolutely delighted to be a part of this journey to tell the stories and speak for Ireland's forgotten families.
"After becoming a mother recently, myself, I have a renewed empathy with the families that Cliona's support and a deeper understanding of the importance of Cliona's Foundation in what they are trying to achieve". she said.
2022 marks 15 years of working on behalf of the forgotten families of Ireland whose daily struggles are at the heart of what Cliona's do. So many of us are parents, we have all had to take care of a sick child at some stage in our lives.
For the majority of us our precious child bounces back and all is well again, but for approximately 4,000 families in Ireland this is not the case, they face an arduous, daily struggle with long term, life-limiting illness. It's time to tell their stories.
Co-founder and voluntary CEO at Cliona's Foundation Brendan Ring, together with his wife Terry have worked tirelessly on behalf of families in financial dire straits all over Ireland. Having lost their daughter Cliona, they possess an intimate understanding of, and empathy for, the difficult situation the families find themselves in.
At the launch Brendan talked about the serious issue here in Ireland which he says really needs to be urgently addressed. "It has never been more important to raise awareness for the forgotten families Cliona's work with.
"The cost of living is rising daily. As a result, more families with seriously sick children or children with a life-limiting illness, who would likely not have needed our financial support before, are now coming to us for help. It is time to tell their stories so please, tune in to watch what we know will be one of the most inspiring programmes you will see in 2022". he added.
Cliona's Foundation and Trilogy Media hope that this documentary will raise awareness of the thousands of families who face these difficulties every day. The overriding theme throughout the programme is how we all, as families, can overcome our challenges through kindness, love, and dedication.
Padraig Beasley's grandfather, Patsy Beasley sums up the spirit of "Ireland's Forgotten Families" when he says, "I could not put into words how proud I am of him, but I do believe that he is teaching us a lesson as well, in the acceptance of life, as it is, rather than we would like it to be"
Through "Ireland's Forgotten Families" we are presented with the privilege of benefiting from an extraordinary insight into the personal journeys of some truly remarkable families living in every community in Ireland.
Cliona's Foundation expects at least 200 families will apply for financial assistance this year and will need to raise a minimum of €500,000 to meet these applications. To learn more and to help please visit clionas.ie.