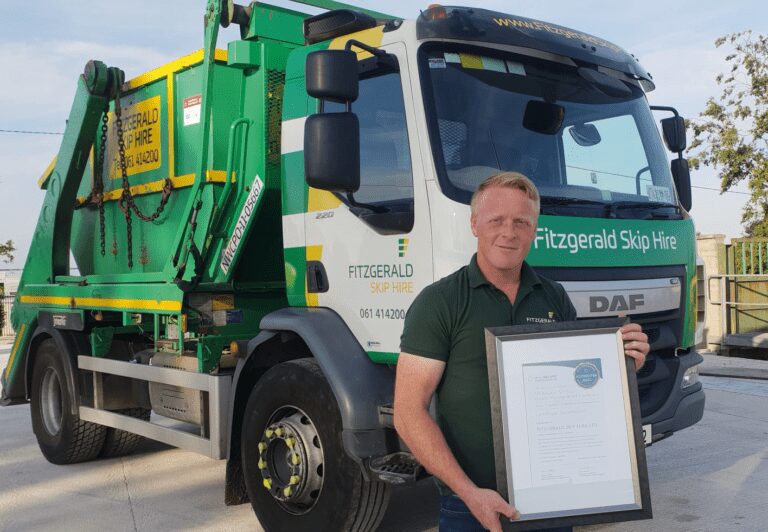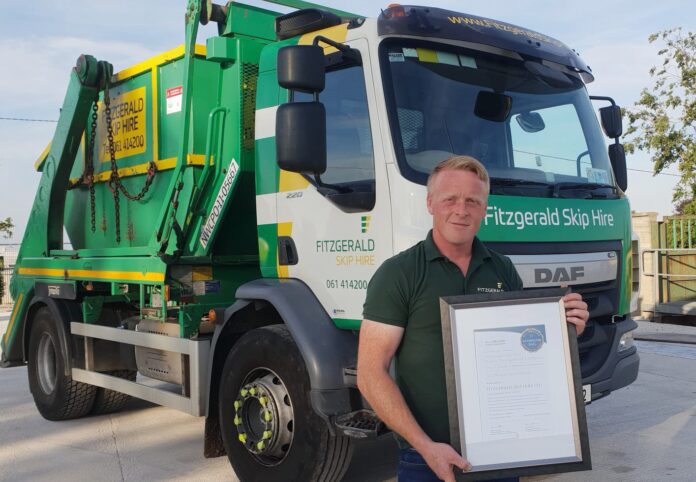 ONE of Limerick's longest running waste disposal companies, Fitzgerald Skip Hire, has achieved the coveted certification of 'All-Star Limerick Business of the Year 2021'.
This certification, which was awarded by The All-Ireland Business Foundation, is in recognition of the company's commitment to the business life of its community, and is a quality mark signifying that it meets the highest standards of trust, commitment, performance and customer centricity in the Limerick community.
Managing director Charlie Fitzgerald has said that this award ''is a huge recognition of the hard work and dedication of the team and the support of the local community''.
Fitzgerald Skip Hire, who operate from Rathbane, are no stranger to success, having last year achieved the All-Ireland All-Star Waste Management Company accreditation.
The selection process for this certification is rigorous and overseen by the All-Ireland Business Foundation, which is a national body that accredits best in class Irish businesses as Business All-Stars.
Charlie Fitzgerald has said, ''In achieving this accreditation we join a unique group of businesses and we believe this continues to demonstrate our commitment to improving our service to our customers and suppliers''.