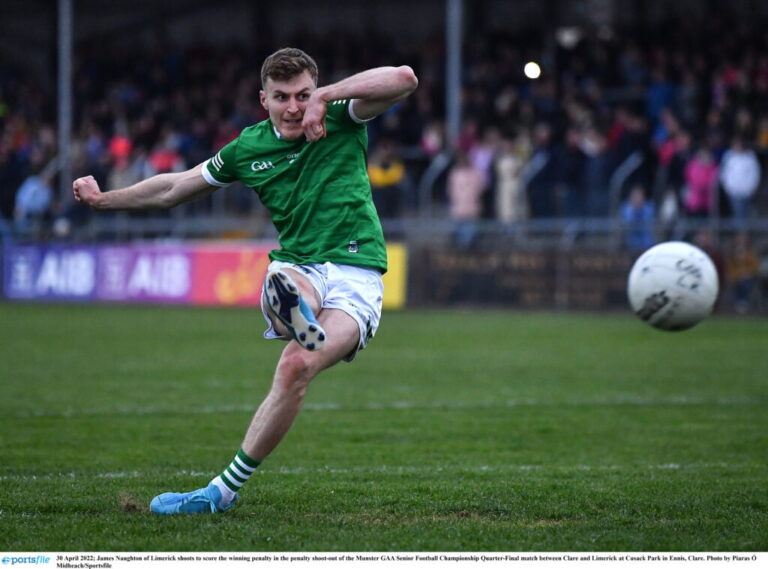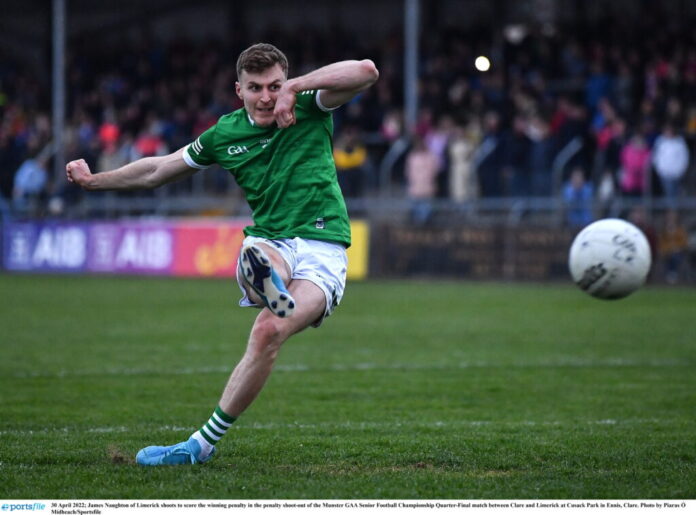 THERE was nothing to separate the neighbours after 90 minutes in Cusack Park on Saturday.
With light closing in on the Cusack Park crowd on Saturday, James Naughton brought an absorbing Munster Football Championship quarter-final to an end as his picture perfect penalty booked Limerick's last four place as they defeated the hosts 4-1 on penalties.
The sides were deadlocked at the end of normal time (1-14 apiece) and extra-time (2-16 to 1-19) with the first ever senior championship penalty shoot out needed to separate the sides.
Iain Corbett, Robbie Bourke and Brian Donovan all slotted their efforts while Clare missed two of their first three which allowed Naughon the chance to take the spoils, which he duly delivered.
Limerick needed a last minute free from Bourke to send the game to extra time as his goal in the final period looked to have decided the contest.
But Eoin Cleary was on hand with a free of his own to ensure penalties.
Limerick will face Tipperary in the Munster semi-final on May 14 while Clare enter into the qualifiers.
Recap the electric contest below.
The post HIGHLIGHTS | Relive an absorbing encounter as Limerick see off Clare in Ennis after a penalty shoot-out appeared first on Sporting Limerick.