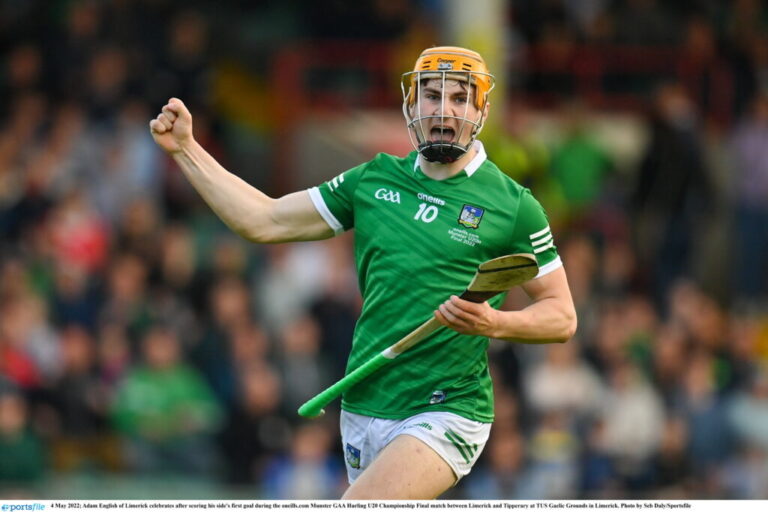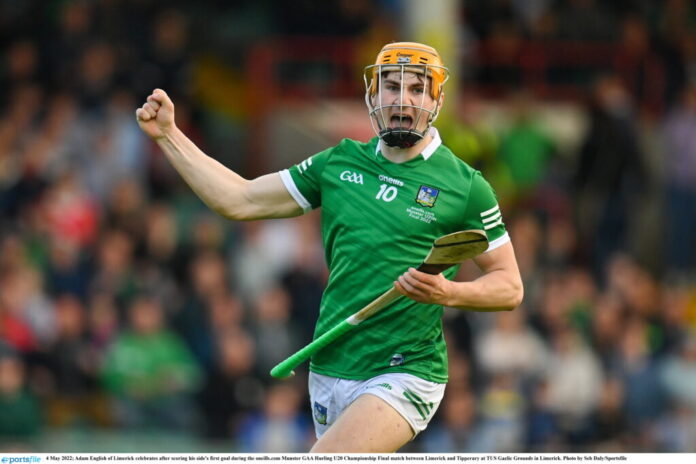 DIARMUID Mullins and his Limerick side were crowned U20 Munster Hurling Champions after they defeated Tipperary at the TUS Gaelic Grounds last night.
Limerick made the most of home advantage as they were crowned Munster U20 Hurling Champions after a 1-25 to 2-18 win against Tipperary in the TUS Gaelic Grounds last night.
The Shannonsiders had brilliant performances right throughout the team, but Aidan O'Conner was the star man, scoring 0-9 (6f) for his side on the way to victory.
O'Conner had back up in the form of Adam English who had 1-2 while Shane O'Brien also chipped in with 0-5 from play.
Diarmuid Mullins and his team were able to right the wrongs of last season as Limerick came up short against Cork in the 2021 decider, as they claimed a maiden title at the grade since it was changed to U20 four seasons ago.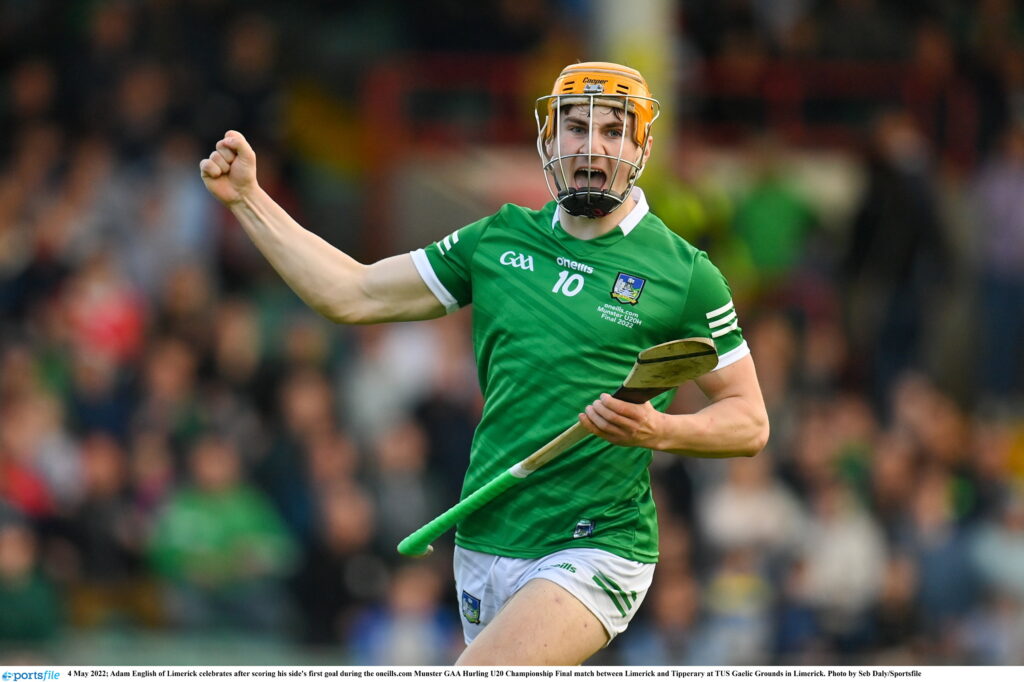 Reflecting on a difficult contest where Tipp pushed the Shannonsiders all the way, Mullins was delighted to see his team get over the line after a brilliant game of hurling.
"Absolutely delighted. It was a great game, a tight game it could have gone wither way but I think we were just the better team over the hour. There wasn't much in it. Tipp came back at us really strongly and got it back to two points a couple of times, but it was great character to be able to come on and tag a few points on to win the game.
"Look two teams that won three games to get to the final and we won tonight, so I think it stands to reason that we are the best team in the competition now which is fantastic."
Tipperary was on the back foot from the first minute of the game as Limerick scored their first point inside the first minute. Adam English followed with a goal ninety seconds later as the players executed perfectly the gameplan that Mullins had laid out.
"We wanted to start quickly, we wanted to start quickly in all the games. We were a little sluggish against Clare, we started okay but didn't take our chances. Against Cork, reasonable for the first ten or fifteen minutes. Against Waterford, I thought we were poor in the first fifteen minutes, but we did start well. Adam got a great goal, got a couple of points and we looked in control kind of at 1-4 to 0-2.
"We didn't push on after that, But look seven points at halftime was a good lead. Probably wasn't a lead that you could say you would be any way comfortable with. We started the second half, okay but you know the second Tipp goal, a very good goal brought them back into the game but Tipperary is a great team as well."
Limerick now wait patiently to discover their opponents in this year's All-Ireland final, scheduled for the end of the month as they await the winners of Wexford and Kilkenny.
Watch the full interview with Mullins below!
The post WATCH | "Absolutely delighted" | Diarmuid Mullins reflects as Limerick book All-Ireland final spot with maiden Munster U20 triumph appeared first on Sporting Limerick.