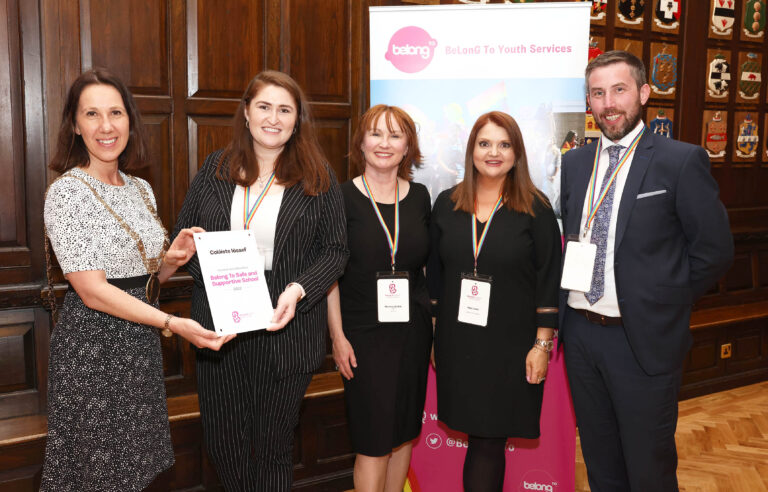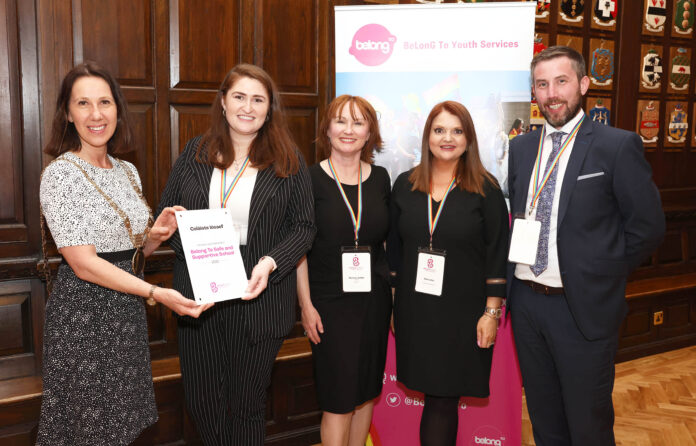 TWO County Limerick secondary schools have been accredited as safe and supportive spaces for LGBTQ+ students, following a detailed assessment by the 'Belong To' LGBT youth organisation.
Coláiste Iósaef in Kilmallock and Coláiste Íde agus Iosef in Abbeyfeale were among 13 schools nationwide presented with accreditation awards by Dublin Lord Mayor Alison Gilliland in the Mansion House last week.
The Safe and Supportive Schools Project, designed and facilitated by Belong To, is a whole-school approach to creating an environment that is fully inclusive of LGBTQ+ students. Spanning policy, curriculum, staff culture, school environment, student supports, and engagement with the local community, it goes beyond awareness and ensures sustainable, systematic change for LGBTQ+ youth.
Belong To's 2019 School Climate Survey indicated that 73 per cent of LGBTQ+ students felt unsafe at school, with one in three stating that other students were unaccepting of LGBTQ+ identities.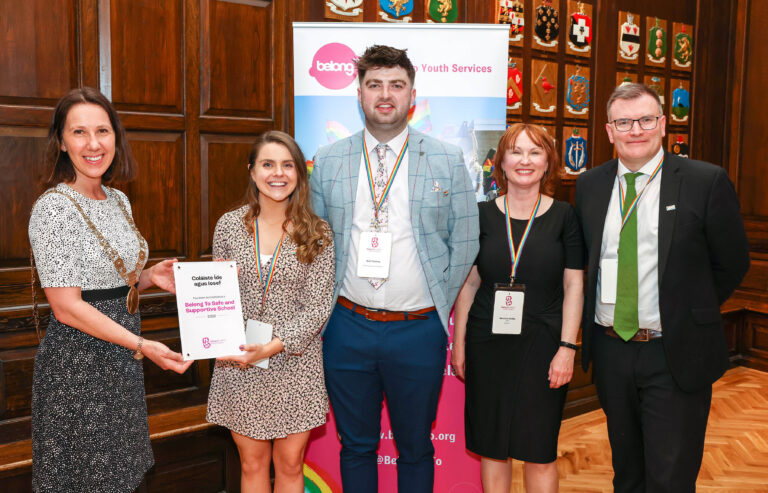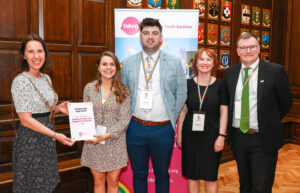 On a more positive note, the research also found that LGBTQ+ students who witnessed staff intervene when homophobic remarks were made were 15 per cent more likely to feel that they belong in their school, and eight per cent less likely to miss school days due to feeling unsafe.
Coláiste Iósaef project coordinator Laura Henebry said the school community was looking forward to continuing its support for LGBTI+ students, their families and their allies into the future.
She paid tribute to school principal Noel Kelly, deputy principal Marita Herbert and school staff for their role in supporting all students and the wider school community.
Niall Twomey, project coordinator at Coláiste Íde said it had a huge positive impact on the whole school community, particularly students in telling them that "being yourself is never the wrong thing to do in life."