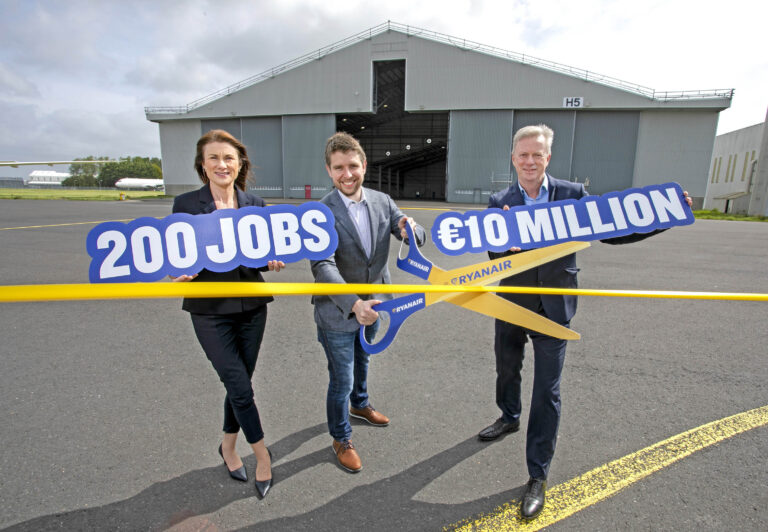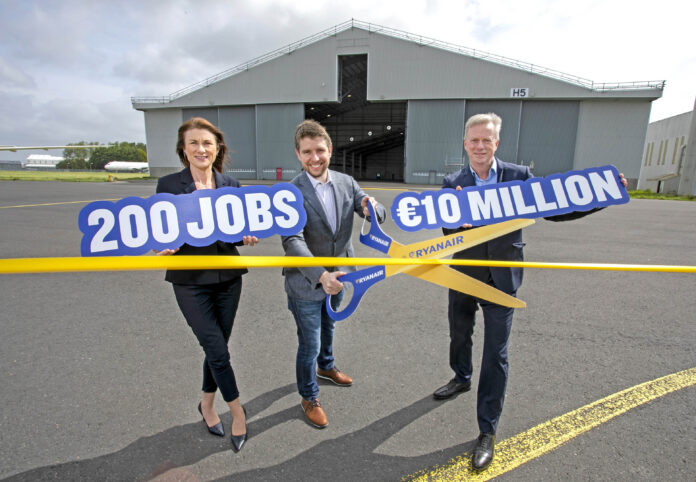 RYANAIR has strengthened its commitment to Shannon Airport with a €10 million investment and the creation 200 high-skill jobs for engineers, mechanics and support staff at its first aircraft heavy maintenance facility in Ireland.
The three-bay hangar, which is leased from Shannon Group, will support the maintenance of Ryanair's fleet as it grows to 600 aircraft by 2026.
Ryanair has operated from Shannon Airport since 1986, opening its base at the airport in 2005 and carrying over 17 million customers to and from the airport during that time.
Ryanair Director of Operations, Neal McMahon, said that the new Shannon facility would create opportunities for highly skilled engineering staff, with industry leading rosters and the youngest fleet aircraft in Europe.
"Shannon is an ideal location with opportunities to attract, train and employ local talent to support this new facility," he added.
Shannon Group chief executive Mary Considine, said that having Ryanair investing €10million at Hangar 5, one of ten fully occupied hangars on the Shannon Campus, was another significant boost for the region, creating high quality jobs for local aviation specialists.
The resulting jobs and investment are also consistent with our strategic plan to increase economic growth and retain skills and talent in the region. We have a close relationship with Ryanair, with Shannon now having more destinations served by Ryanair than in 2019."
Chairman of the Shannon Airport Oireachtas group, Clare Fine Gael TD Joe Carey said that the new maintenance base underpins Ryanair commitment to Shannon.
"The Shannon Region is a centre of excellence for aircraft maintenance, repair and overhaul and we have the history, talent and space to even do more.
"The Shannon Airport Oireachtas Group, which includes all TDs and Senators in Clare, Limerick and Tipperary, is due to meet with the Shannon Group on June 3 when further opportunities in the aircraft maintenance industry will be high on the agenda.
"We will also be discussing Shannon's growing importance to Ryanair's |rish operation and how we can leverage this to the greater benefit of the entire Mid-West region.
"Today's announcement is a shot in the arm to the region following the loss of the Luftansa Technik operation and I want to congratulate the Shannon Group on securing this investment and wish Ryanair well," he added.