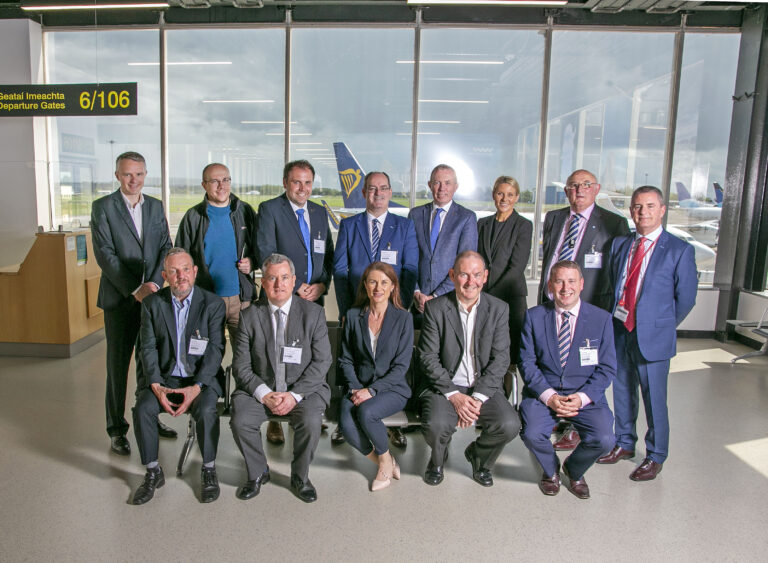 CALLS have been made for a national Aviation Policy which would see more balanced allocation of flights to Shannon and other regional airports.
The call came from the Joint Oireachtas Committee on Transport and Communications after its Chairman, Limerick Fine Gael TD Kieran O'Donnell, led a delegation of committee members on a visit to Shannon Airport last week.
The delegation met with Shannon Group Chairman Designate Conal Henry, chief executive Mary Considine and members of the senior management team who briefed them on the current operating environment, the progress to recovery from Covid travel restrictions and the outlook for future growth.
Deputy O'Donnell said the committee members were impressed by the experience that the airport now offers to passengers which has been enhanced by the installation of a new security system and the airport's US Customs and Border Protection (CBP) facilities.
"We also discussed the airport's plans for establishing a major European hub connectivity and the committee reiterated its call for a review of the national aviation policy to ensure balanced geographical distribution of airport traffic.
"We see Dublin increasing its share of air traffic volumes and continually under severe passenger capacity pressures. At the same time Shannon has spare passenger capacity for over two million passengers. In 2019 the Airport had 1.7 million passengers and capacity to cater for up to 4.5 million.
"We recommended that a new National Aviation Policy must be developed and given priority by Government, setting out a co-ordinated, national approach to ensure balanced recovery and growth across the aviation sector in the medium term," Deputy O'Donnell added.