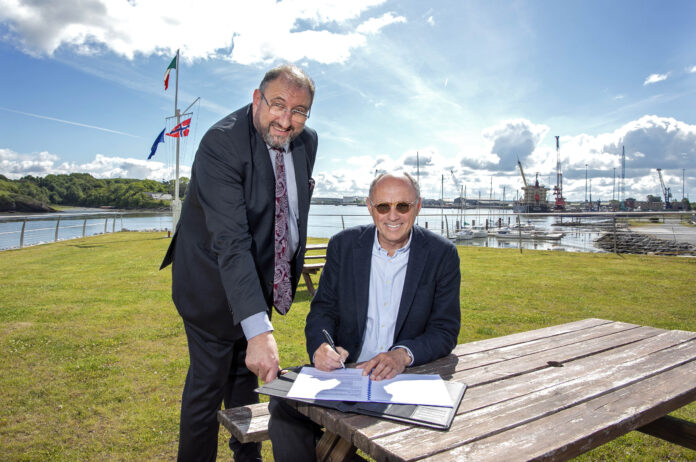 THE chief executive of the Shannon Foynes Port Company believes that Ireland has the potential to not only meet its climate change targets, but to become one of Europe's leading renewable energy nations.
Pat Keating made the brave claim after the signing of a Memorandum of Understanding (MOU) with one of the world's leaders in offshore wind generation.
The agreement brings plans one step closer to transforming the Shannon Estuary into an international floating offshore wind hub that will enable Ireland to surpass long-term climate change targets and become a major global renewable energy generator.
It will also allow Shannon and Norway to work on opening new markets and will provide a platform for research, development and innovation (RDI).
Mr Keating said that Norway is a world leader in the development of floating wind and this technology will enable Ireland to not alone meet its longer term climate change targets but become an international energy hub for the first time in our history.
"The Shannon Estuary will be a key enabler of that because of its proximity to offshore winds and its deep waters, which are essential for supply chain," he added.
"Ireland's potential from floating offshore wind generation off the West coast alone stands at 70GW, which is 12 times our current installed wind capacity on land. Norwegian Offshore Wind's partnership with us on this MOU reflects just how big that opportunity is and we look forward to working closely with them to progress this mutually beneficial relationship."