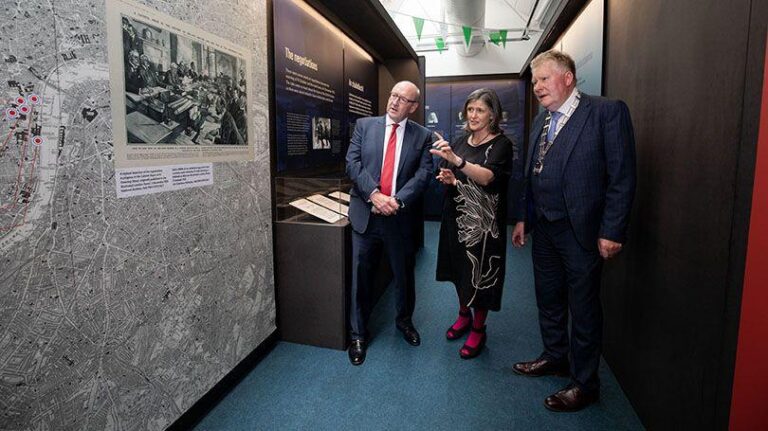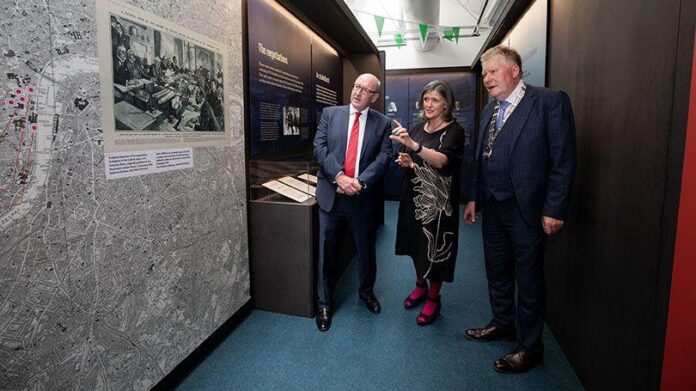 THE drama and politics surrounding the signing of the Anglo-Irish treaty in 1921 forms the basis of an exhibition from the National Archives that opened in Limerick last night.
'The Treaty 1921: Records from the Archives' in  the Istabraq Hall features significant historical records, official documents and private papers on display for the first time, including the first public presentation of both the Irish and British copies of the Treaty document.
The exhibition looks at the Treaty negotiations in the political context of the Irish revolution. It begins with records of the talks between Éamon de Valera and British Prime Minister David Lloyd George during the summer of 1921.
The exhibition also focuses on the day-to-day lives of the Irish delegation in London, the parties they attended, theatre and gala performances and the final days leading up to the signing of the Treaty.
It also includes the delegation's return to Dublin, the cabinet meeting and the split in the Independence movement that emerged of the terms of the Treaty which led to the Irish Civil War.
Limerick City and County Council chief executive Pat Daly said he was delighted that the exhibition came to Limerick and that it was a very important event for the city and county.
"This national exhibition is an opportunity to share our own local archive collections within the national context to further deepen our understanding of these events" he said.
The exhibition will continue until 30 June.