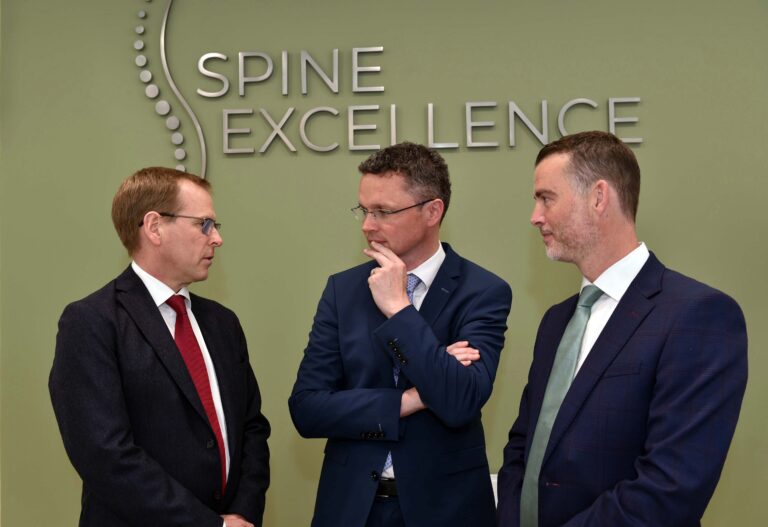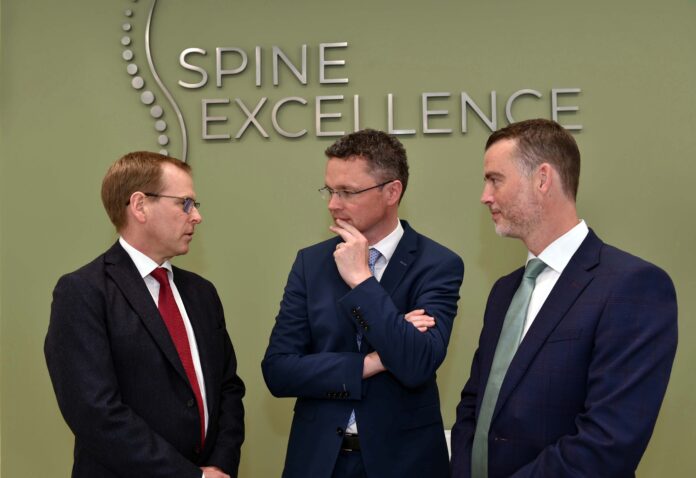 A NEW specialist spine clinic has been opened in Limerick as part of  a collaboration between the Mater Private Network and the Poynton Spine Care Institute.
The Spine Excellence Clinic, located on the National Technology Park in Castletroy, delivers assessment, diagnosis, treatment and rehabilitation of spine conditions.
Speaking at the official opening, Minister of State Patrick O'Donovan said it was important that people all over the country have access to advanced care that will account for their individual needs.
Spine Excellence Clinical Director and leading Irish spine surgeon, Ashley Poynton said the Limerick clinic will deliver a uniquely comprehensive approach to spine care in a state-of-the-art facility.
"Most spinal pain can be treated successfully by regaining movement, flexibility, and strength, and building confidence in functional movement and exercise," he explained.
"While many people with spinal pain do not need any intervention other than rehabilitation, others may have underlying conditions that require deeper intervention, up to and including surgery.
"Our philosophy is centred around the patient understanding the nature of the problem and building confidence in their own ability to recover.
"Our Limerick Clinic will  have rapid access to the Mater Private Network high tech spinal facilities in the Cork and Dublin hospitals, when needed," he added.
David Slevin, Deputy Chief Executive of Mater Private Network, said they were delighted to deepen their collaboration with the Poynton Spine Care Institute through the establishment of Spine Excellence in Limerick.
"Along with our hospitals in Cork and Dublin, we already have a presence in Limerick as the operator of the Mid-Western Radiation Oncology Centre at University Hospital Limerick.
"We understand how important it is to make best in class healthcare services more accessible to patients in the region," Mr Slevin added.