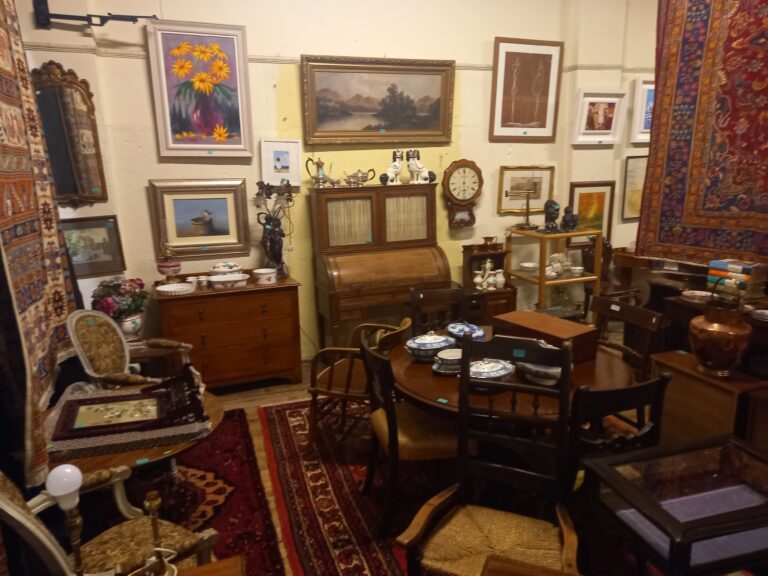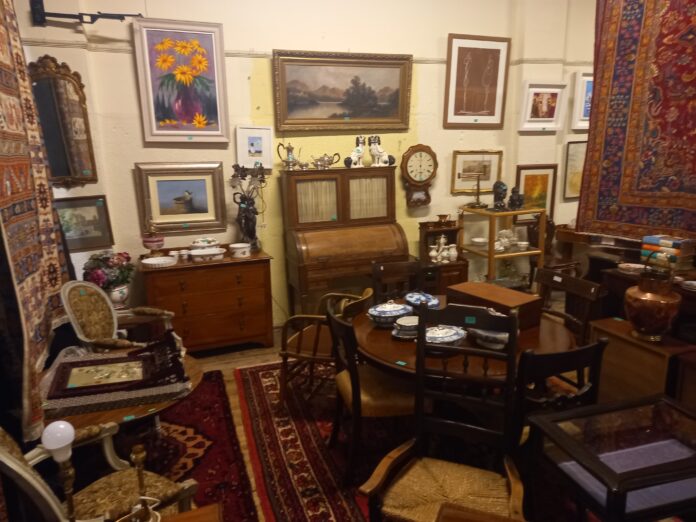 AIDAN Foleys Summer sale of Antiques Fine Art and collectibles will be held at the Auction Rooms, Sixmilebridge on Monday 4th and Tuesday 5th July.
This will be a two day auction with over 1600 lots. Viewing Saturday 2 and Sunday 3 from 11 – 5pm.
This is an open auction with everyone welcome to attend both the viewing and auction.
Highlights of the sale include a Jack b.Yates. lots of irish by artists Markey Robinson, Elizabeth Brophy, Arthur Madderson, Henry Morgan, etc
There is a good collection of Persian handmade rugs, silver, an interesting 18th Century Armada Chest, Club fender, lots of furniture (exceptional value at the moment) and given the great value and the fact that Antique Furniture is green with no air miles, maybe it is worth a look at the catalogue which will be online at www.irishcountryhome.com
Also included are two Military Swords and a rare wicker Mayfly Box both from a Parteen estate. Contact Aidan 086 8290680 for further details.