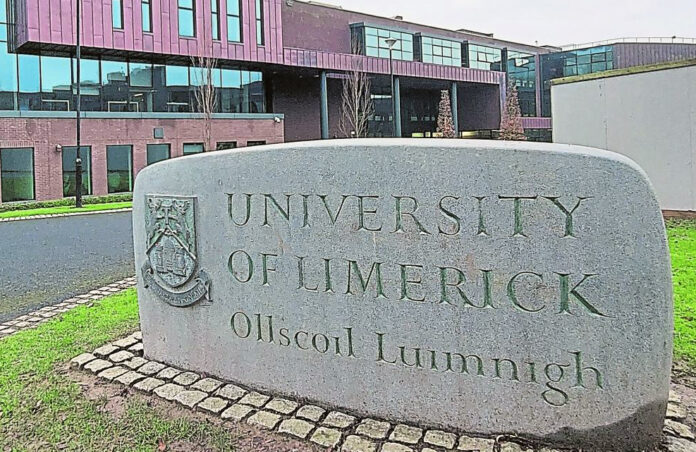 FULL planning permission has been granted for 20 new student houses at the University of Limerick to help address the shortage of student accommodation in the city.
The new student village will be located in Rhebogue and will comprise of 20 newly-built A-rated houses providing beds for  approximately 80 students.
Construction is set to commence next month, with full completion and occupation due by August 2023.
UL Provost and Deputy President Professor Shane Kilcommins welcomed the announcement of the new student village, the purchase of which has this week been approved by the UL Governing Authority.
He commented: "We are looking at every single possibility we can to try to meet the huge demand for accommodation for our student community. This new development at Rhebogue will allow for community and multi-generational living for our students among the existing vibrant community of Rhebogue.
"The village will be fully managed by the University in the same way as our on-campus accommodation and we very much hope to work with the residents of Rhebogue to establish local initiatives, volunteering and community engagement between the UL students along with our neighbours.  We will be connecting with local resident associations to ensure they are fully informed of the plan for the student village.
"At UL we are now a multi-campus University with the addition of our UL City Centre Campus in recent years. This village will be ideally located between the two campuses, and we will be working to identify the most suitable student cohort, between undergraduate, postgraduate and our visiting international students, as to who will be the best fit for this new UL student village."
The UL Student Village at Rhebogue will be UL's third off-campus student village and will complement the six on campus villages, bringing the university's bedroom stock to 2,915.
Mr Kilcommins continued: "UL already provides the largest percentage of on-campus accommodation per student population of any Higher Education Institution in Ireland with bedrooms available to almost 16 per cent of our students. We are committed to growing our student numbers at UL and will consider all viable, cost-effective opportunities to increase our student accommodation stock."
"UL has continually responded to Government requests for additional CAO places over the past two years and more than 600 extra places have been created. However, the significant growth in student numbers must be matched by the provision of appropriate infrastructure for teaching, learning, research and indeed living, hence our willingness to work with a multitude of stakeholders and partners in identifying solutions for student accommodation."
However he warned that the current student accommodation crisis "cannot solely be resolved by the higher education institutions".
"There needs to be a multi-stakeholder approach, supported by Government, to ensure third-level students are adequately and appropriately accommodated. The purchase of these 20 new houses is just one of the short to medium-term responses identified by UL, however, the demand for student accommodation is likely to persist in line with our national housing shortage. UL is also working with our HEI partners Mary Immaculate College and the Technical University of the Shannon, Midlands and Midwest (TUSMM) on an advertising campaign to encourage local homeowners in the Limerick area to rent rooms in their homes to Limerick higher education students.
"We are very mindful that the availability of high quality, conveniently located and affordable accommodation is essential for our students to thrive, and for the University's continued academic, social, sporting and cultural prosperity," concluded Mr Kilcommins.