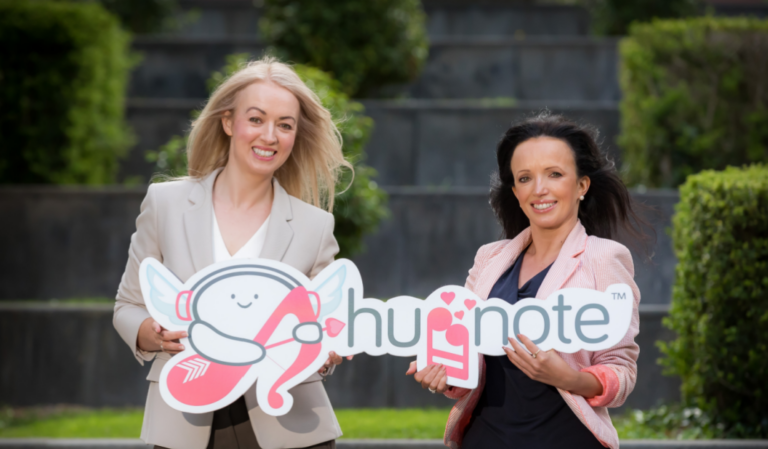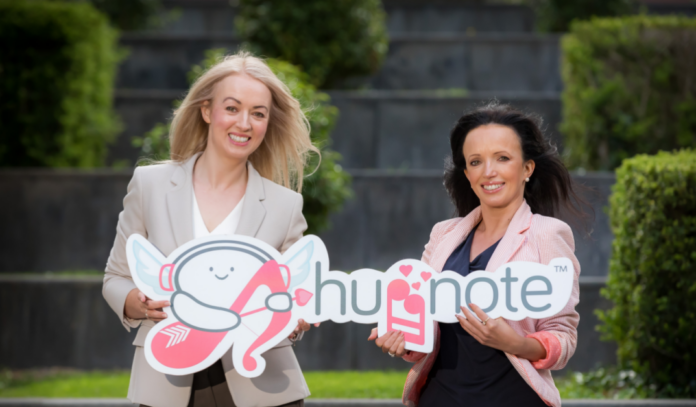 THE founder and CEO of Limerick start-up Huggnote has been shortlisted for the prestigious 'Trailblazer Award' at the Diversity in Tech Awards.
Limerick-based founder and CEO of start-up Huggnote, Jacqui Meskell has been shortlisted as a finalist for the coveted 'Trailblazer Award' – in the Women in Tech category at the Diversity in Tech Awards, in partnership with J.P. Morgan.
The Women in Tech categories include a focus on tech leadership, entrepreneurship, digital transformation, mentorship and data science. The Trailblazer Award recognises women whose 'success and technical aptitude has inspired and opened doors for other women to follow in her footsteps.'
Nominees were judged on their leadership and business achievements – including 'examples of vision, drive, relentlessness, inspiration, self-confidence, strategic thinking and problem solving.'
Ms Meskell, who began her career as a journalist and then management consultant, started Huggnote because of a need she had for a solution to provide emotional support for a friend abroad.
Huggnote reconceives popular music as a form of emotional communication, digitally gift-wrapped as 'feel-good' multi-sensory experiences (HUGGs) shareable with unlimited friends via text or messaging app in a matter of seconds.
Despite not having a tech background, she and her sister and co-founder Perry launched the start-up, which quickly won the support of Enterprise Ireland's Competitive Start-Fund'. Under Ms Meskell's leadership, Huggnote has grown from an idea to a globally scaling app, with 1900 per cent year on year growth in 204 countries.
Named one of Ireland's '50 Most Ambitious Start-Ups' earlier this year, Huggnote has also won multiple awards both nationally and internationally including 'Best Emerging Business' at the Limerick Chamber Awards, the DCU Ryan Academy High-Fliers, a National Start-Up Award, Digital Start-Up Award, Google's Adopt a Start-Up and the Mozilla 'Builders Award' for companies with 'the potential to fix the internet'.
"It's a true honour to be a finalist for the 'Trailblazer Award', especially considering the calibre of the other finalists in this and other categories," she says.
"I'm deeply passionate about inspiring women, or anyone who feels they have a business idea to be brave and take the first step. The tech industry in particular – is playing an increasingly central role in our daily lives and women need to be at the table. But it also makes great business sense with a recent Boston Consulting report showing female-led start-ups generated a 78 per cent RoI compared to 31 per cent for male counterparts, for every dollar invested."
Ms Meskell has previously won an AIB Women in Business Leadership Award and was a 2022 'Digital Trailblazer' and 'Female Entrepreneur of the Year' finalist; and received national media attention after she became only Irish entrepreneur to win the $50k top prize on US TV Show 'Two Minute Drill' last year.