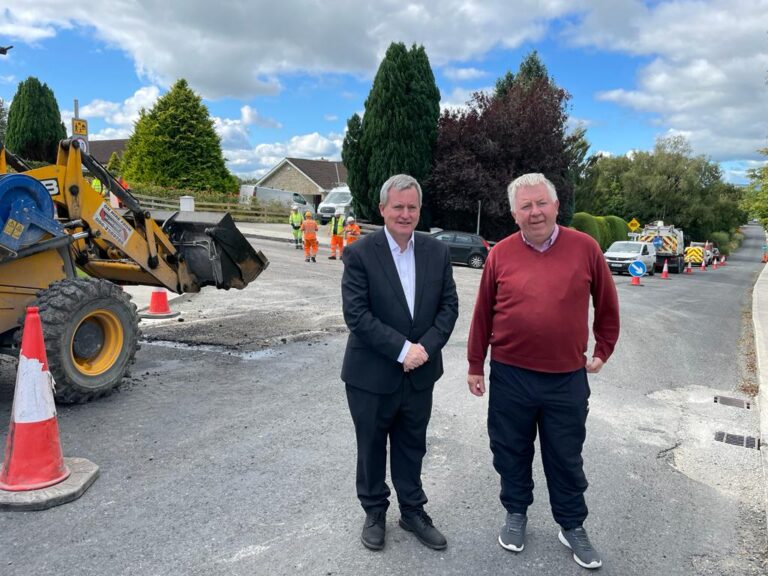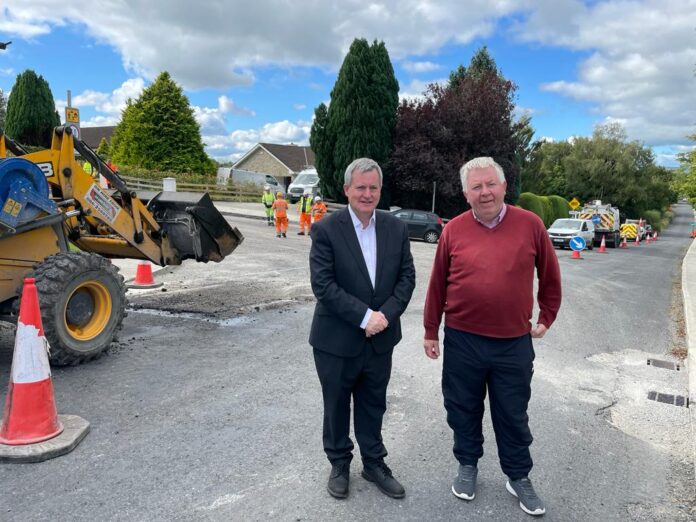 LIMERICK City and County Council has commenced works on a traffic calming project at Belmont Hill Road in Castleconnell.
The works are located on the Belmont road, which is an approach road into Castleconnell village, and include the installation of a flat-top traffic calming and safety ramp at Belmont Hill at the junction of the L5120/L11040 and the resurfacing of the road within Belmont hill estate.
Limerick City Fine Gael TD Kieran O'Donnell and with his Fine Gael colleague, Castleconnell-based councillor Michael Murphy, both welcomed the development. 
 Deputy O'Donnell stated: "We have been working extensively with Limerick City and County Council over a long period of time to improve the safety at the very dangerous Belmont Road Junction, located at Belmont Hill, together with the resurfacing of the road within Belmont Hill Estate. These works are expected to be completed by next week.
Councillor Murphy said: "As a local councillor in the area, I very much welcome that the traffic safety works at Belmont Hill are getting underway. The road junction at Belmont Hill has been a constant cause of serious safety concerns and these safety works now being carried out by Limerick City and County Council should greatly assist to improve the safety of this dangerous junction. We will be following-up with local residents and road users to ensure that the measures being put in place alleviate the dangers at this Belmont Hill junction and on the road itself."
Deputy O'Donnell concluded: "We wish to commend Limerick City and County Council for their work here in progressing these road safety and calming measures at Belmont Hill to where construction is now underway."