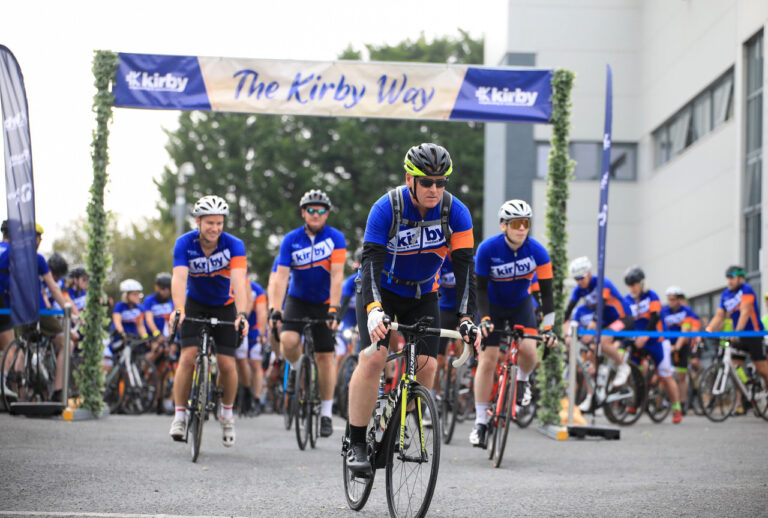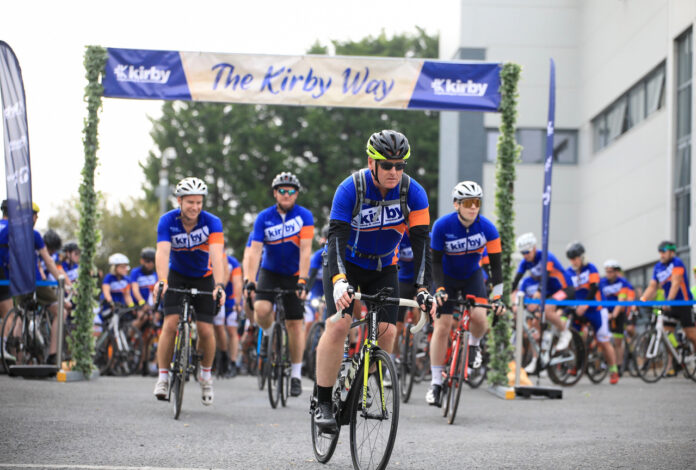 Two key charities to benefit from Irish company's 300km challenge – Kirby Group Engineering were delighted to announce the success of the inaugural Kirby Way Cycle event. The cycle exceeded expectations with over €430,000 raised for two great causes.
The family-founded company has a long track record of supporting deserving charities and the proceeds from this event are being donated to the National Breast Cancer Research Institute and Self Help Africa.
Almost 180 cyclists took to the road as part of the event at the weekend, travelling along a route from Limerick to Galway and then on to Dublin, supported by a 23-strong team of volunteers, drivers, and support crew.
Months of preparation and training all paid off as Kirby employees, their families, supply chain partners, clients, and charity partner representatives came together for an unforgettable experience aimed at creating a lasting collective legacy.
Group MD at Kirby Group Engineering Mark Flanagan says the Kirby Way Cycle has brought a series of benefits.
"Since I first heard of the idea, I could see the fantastic elements that would be of real value to everyone involved. Our hard-working charity partners will deliver real health improvements and sustainability with the proceeds and I can't wait to hear their updates as that progresses in Ireland and Africa".
National Breast Cancer Research Institute Chairperson Caroline Loughnane said the group are "honoured to be chosen by the Kirby Group Engineering team as one of their fundraising partners for this year's Kirby Way Cycle".
"Your support will help our researchers work towards better breast cancer treatments, therapies and solutions to give hope and better outcomes for breast cancer patients. Thank you so much for your support."
Senior Commercial Lead at Kirby Stuart Betts Williams sets off on the first leg of the Kirby Way Cycle 2022 from Kirby's headquarters in Limerick.