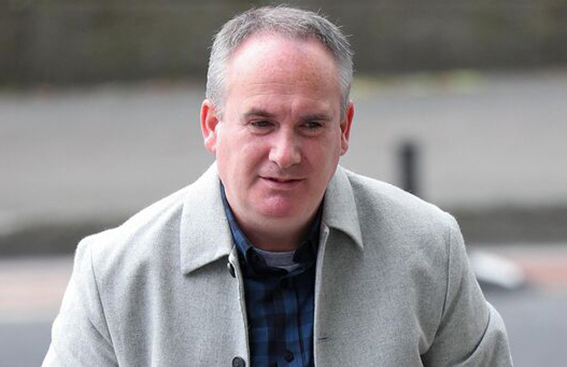 A COUNTY Limerick man who pleaded guilty to harassing Fine Gael TD Jennifer Carroll MacNeill has been given a suspended one year prison sentence and ordered to stay away from Leinster House at Dublin Circuit Criminal Court this morning.
Gerard Culhane (43) from Marian Place, Glin admitted sending 13 messages, including three sexually explicit videos, to Ms MacNeill between January and March 2020.
Judge Patricia Ryan said an aggravating factor in the case was the number of messages sent and the effect they had on Ms Carroll MacNeill, who found them "disgusting and frightening" as she went about her work.
However, she took into account Mr Culhane's cooperation with Gardaí, his expression of remorse and his donation to a charity nominated by Ms Carroll MacNeill.
A probation report concluded that he was at low risk of reoffending, and did not require the services of the Probation Service.
Judge Ryan assessed the headline sentence to be two years but reduced it to one year and fully suspended the sentence on a number of conditions, including that he have no contact with Ms Carroll MacNeill and stays away from her place of work.
The sentence hearing last May was told the messages came from a Facebook account in another name and involved three sexually explicit videos.
Ms Carroll MacNeill did not respond to any of the messages but contacted Gardaí to report the matter.
A Garda investigation identified Culhane as a suspect and they went to his home with a search warrant. He said he knew why they were there and handed over his phone and his Facebook password.
He admitted sending the messages and said the videos had been downloaded from pornography sites. He expressed remorse and apologised and said "stupidity" made him do it.
The court was told he had no previous convictions, was living with his parents and had been unemployed since 2004. He had stopped drinking in 2017 and became socially isolated.
He began using Facebook to strike up conversations with people. His defence counsel said "unfortunately he began contacting the complainant because he was curious to see if he could engage with her".
He continued the communication because he had not been blocked and hoped that at some stage she might respond, the court was told.
His defence counsel said he did not wish to cause Ms Carroll MacNeill alarm.
He had €1,000 in court to offer as a token of his remorse, which Ms Carroll MacNeill has indicated that she would like to be donated to Aoibhneas Women's Refuge in Coolock, Dublin.
In her victim impact statement Ms Carroll MacNeill said she was in middle of a general election at the time and the harassment from Culhane was "extremely difficult to deal with". She was worried for her safety, afraid while out canvassing because she had to meet people in person.
She said that "with every fibre of my being I do not wish to be here", adding that she did not want to waste the time of the court, Gardaí or the DPP.
But because Culhane had sent her unsolicited images "we all have to be here", she said.
"Because some man thought it was okay to invade my life and my mind and my sense of security because of whatever twisted purpose he got out of it, I have to use my time to pursue it," she said.
"I do not choose to be sexualised in this way, to be in media articles with sexual content. But because some man decided to send me sexually explicit videos, it is there for ever more for everyone to see. All of this is without my consent," Ms Carroll MacNeill said.
She said did not wish to be "a victim".
"I am a private person and I just don't like it," Ms Carroll MacNeill said, before adding that she was "keen to downplay" the case.