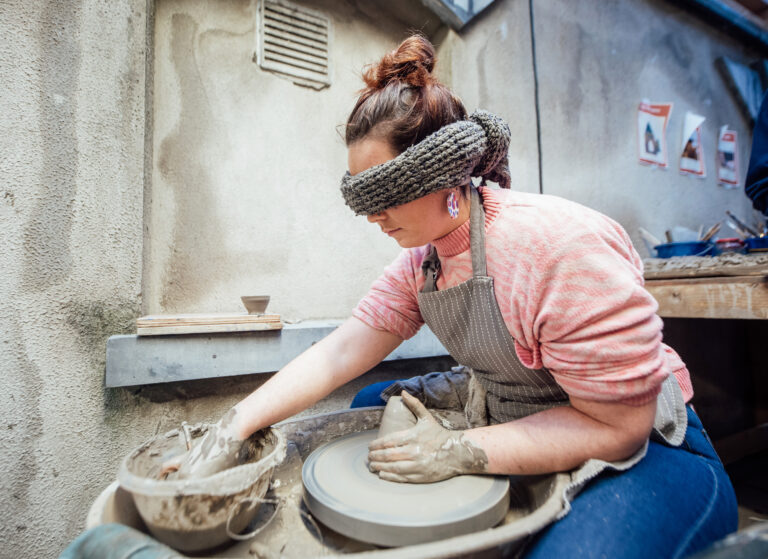 STUDENTS from the Limerick School of Art and Design (LSAD) took part in a pottery throw-down challenge as part of the official opening of The Hunt Museum's latest exhibition Made of Earth.
The challenge added to the interactivity of the exhibition which explores the story of clay and ceramics and examines how they have impacted civilisation and how civilisation has developed through their use.
'Made of Earth' is an immersive experience using touch, sound, virtual reality and games to bring to life the physical and symbolic properties of ceramics and their importance to social history.
After feeling clay in its raw state, the visitor discovers how pottery and ceramic making originated and developed from prehistory through Ancient Rome and the Renaissance up to the Industrial Revolution.
The experience is enhanced through the use of the Hunt Museum's new clay studio, immersive video, 3D printing and audio access, VR and games.
The exhibition showcases several ceramic pieces from the Museum's permanent collections from the Neolithic to Irish Contemporary ceramics, allowing visitors to gain an appreciation of their origins, uses and pictorial decorations that adorn them.
Hunt Museum Director Jill Cousins, said she hoped the immersive element of the exhibition would help visitors engage in the museum's collection in a new way and gain an understanding of the fundamental role ceramics has played in our shared history.