ICO ORIGINALS is a showcase of twelve very diverse short films, showcasing 24 artforms with over 40 collaborators, in four distinct spaces at The Hunt Museum, Limerick.
While facing the challenges of Covid-19 lockdowns, ICO delved headlong into the world of film to present the orchestra to audiences while continuing to provide work for its musicians.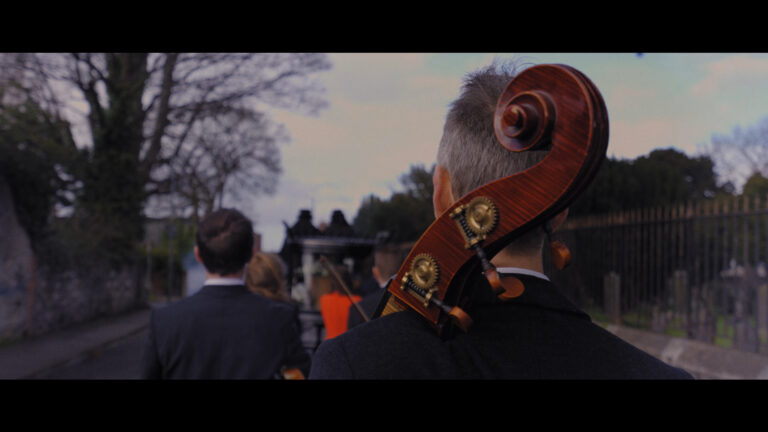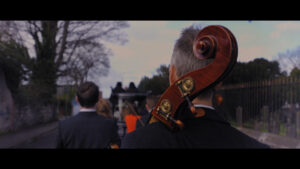 "By releasing these magical cine-shorts from a single screen and setting them here at The Hunt Museum, we and our collaborators are extending these imaginative films in both time and space. We hope people will pop in and enjoy them" said ICO CEO, Gerard Keenan.
To coincide with the launch, ICO introduces a short new film and its biggest collaboration to date. TEN YEARS FROM NOW is an ethereal and emotive offering by Vyvienne Long and Irish Chamber Orchestra
, led by Katherine Hunka. The song, written, arranged, and performed by Long from her album, A Lifetime of High Fives is delicate, arresting, and thought-provoking. Beautifully disarming and intensely personal, this short film captures the heart and leads the way to the next chapter of ICO filmmaking.
Directed and edited by Shane Serrano, TEN YEARS FROM NOW is performed by Long with the Irish Chamber Orchestra. It was recorded by Paul Ashe Browne, mixed, and mastered by Ciaran Byrne, with Cinematography by Shane Serrano, Sean Doupe and VFX by Philip Shanahan.
It was produced by Crude Media and Irish Chamber Orchestra. Acting by Eleanor O'Brien and Eleanor O'Brien with an ICO Quintet featuring Vyvienne Long, Louis Roden, Robin Panter, Gina Maria McGuinness, and Malachy Robinson.
In November 2020, ICO launched an innovative collaborative series I Create Online, featuring four covid-inspired short films in partnership with thirteen arts specialists. Collaboration, multiplicity, ingenuity, and evolution has propelled ICO to bring these shorts to a wider audience.
ICO ORIGINALS takes place at The Hunt Museum, Rutland Street, Limerick until Tuesday December 13.
'Yes Sir I Can Boogie' is pure escapism and fun as the Irish Chamber Orchestra led by Katherine Hunka perform a fabulous cover of Baccara's 1977 disco classic, Yes Sir, I Can Boogie. The music is arranged and produced by Jimmy Smith with Jennifer Healy and Sharon Gaynor excelling on vocals. Starring dancers Jean O'Donoghue and Hannah Scully, this short film is produced by Shane Serrano, edited by Philip Shanahan with audio mastering and sound by Paul Ashe-Browne.