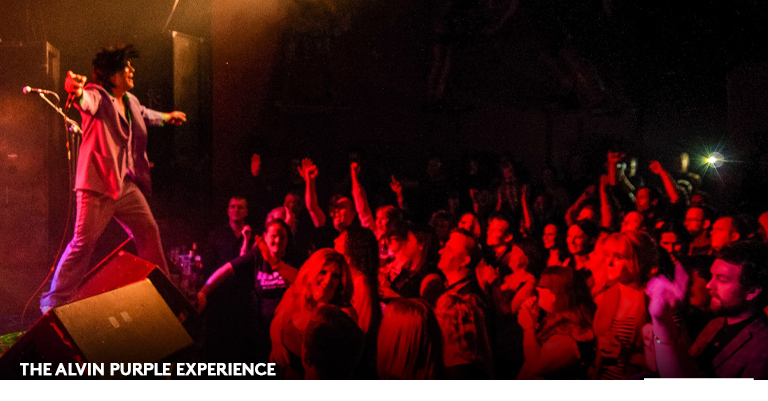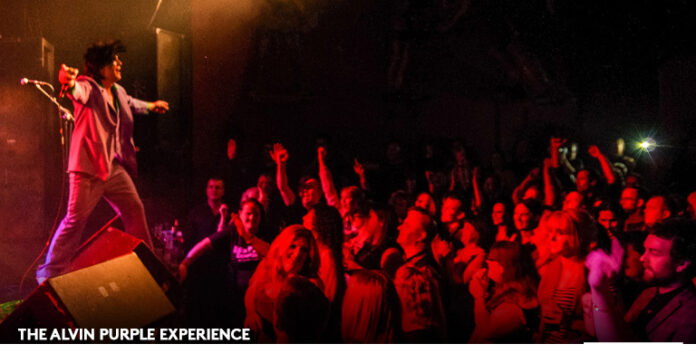 ALVIN rides again!, (and again! and again!) as The Alvin Purple Experience Christmas Ball comes back to Dolans Warehouse on Friday December 9.
The have announced the Special Guests for the night will be Limrockers Theme Tune Boy who have a long, chequered and intertwined history with the APE.
"Another sensational night awaits the Purple Posse who have already snapped up tickets in droves!" says chief glamslinger Alvin Purple.
The Experience can't wait to play all the Christmas Classic Glam Rockers – 'I Wish it Could be Christmas Everyday' from Wizard, 'Merry Christmas' from Slade and Mud's 'Lonely This Christmas' along with many more
Flamboyant, sequinned, in a tight cut jumpsuit and oozing the sex appeal of a rock icon, a human disco ball with Bowie, Holder and Mercury wrapped inside – Mr. Alvin LoveGod Purple has all the styles and has redefined fashion for men once again in the 2020s.
His Glam-ness has commissioned BRAND NEW stage outfits for the biggest Glam Party of the season on Friday December 9, at Dolans Warehouse.
Last few tickets at www.dolans.ie
The Glitz, The Glamour, The Noize and the Soundtrack of a Generation born of the sounds of the 70's. T-Rex, Ziggy Stardust and The Spiders from Mars, Slade, Sweet, Mud, ABBA, the one where Video Killed the Radio Star and the Spirit in the Sky, it's good to be back!!!