2022 finally brought a return to some sort of normal for musicians in Limerick. Live shows returned and schedules filled up so fast that it was virtually impossible to try to get to every show.
Ed Sheeran's stadium shows at Thomond Park with Limerick's Denise Chaila brought a much needed lift to the city and was a first concert experience for many. Dermot Kennedy's upcoming Summer shows, in a similar mould, will be another boost for Limerick.
Other live highlights were The National at Docklands and the triumphant return of Fontaines DC to Limerick Live at the Big Top. The Pillow Queens and CMAT played to adoring fans in Dolans Warehouse.
Here is a roundup of some of the fine music released by Limerick connected artists in 2022. You can hear the songs on my Spotify playlist, MusicLimerick – New Music Favourites.

JaYne
LIMERICK vocalist JaYne released her single 'Sucker' in time for Summer.
JaYne's love of jazz and soul reverberates through her songs and Sucker showcases her signature smoky vocals.
The track was written and recorded in collaboration with writer/producer Danny Lanham and singer/songwriter Abby Butler, both lending their collective songwriting skills. Additional breaks and beats are supplied by artist/producer 40hurtz and mixed by Ben Wanders.
Emma Langford
Emma Langford released a new version of her hit song 'The Winding Way Down to Kells Bay' recorded with the RTÉ Concert Orchestra in July
This very special recording of the song has taken many years to complete and proceeds from the record sales raised funding for Irish charity Croí who are in the frontline in the fight against heart disease and stroke.
'The Winding Way Down to Kells Bay' has long been a highlight of Emma's concerts and her new version of this heartfelt, wonderful song gets the wide screen treatment and a whole new energy thanks to a fine arrangement by Cormac McCarthy.
Dora Gola
Dora and collaborator Darragh Keary make bigger and bolder moves into the terrain of gospel and techno where Dora unleashes the full arsenal of her vocal prowess with explosive choruses. The song melds Polish and English and lush synthesisers sweep through techno grooves that send the listener to the dizzying cliff heights of adventure and danger.
Dylan Flynn and The Dead Poets
DYLAN Flynn and The Dead Poets make music for "twenty-somethings living in a country that completely ignores them."
The indie band have amassed over 170,000 streams on Spotify, secured support slots with fellow Irish acts NewDad and Milk.
The single 'Life' is another example of the band's knack of producing high quality music.
Dylan reports, "Life is an upbeat Indie anthem blending elements of Americana and jangle pop. The song delves into themes of regret and guilt, constantly reflecting on what I could have done differently."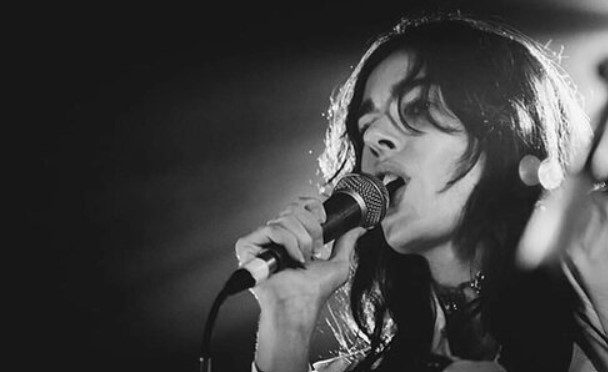 Sinead O'Brien
LIMERICK artist Sinead O'Brien released her debut album 'Time Bend and Break The Bower' in June via Chess Club Records. The London based poet, vocalist and designer is on the cutting edge of a new wave of musicians (among them Wet Leg and Fontaines D.C.) combining spoken word with post-punk creating a scintillating and dynamic experience.
Sinead says the record is made of "heat, desire, hard places and soft things."
Using a method of creating on-instinct, in constant communication with multisensory cues, O'Brien is carving out a space as a musical oracle for an ever-shifting era.
Colm McGuinness
SINGER/SONGWRITER Colm McGuinness and frontman with Limerick rockers Protobaby released his debut solo single. 'Sadie' is a song dedicated to his daughter. Colm reports, "Its written about the birth of my daughter. It took my wife seven years to convince me to have another child and I'm glad I did because at the time I was feeling really down and Sadie really picked me up."
"I've sung Sadie to sleep with this song nearly every night of her life so far!"
John Steele
'Break The World' has an 80s electro feel, and is a departure from the sound of the last album 'Naturally Nocturnal' and you can take a listen and support the artist at https://johnsteele.bandcamp.com/music.
John says, "It's a bit different to most of my usual stuff. It's kind of a retro/New Orderish thing. It's kind of about the people who turn revolution into a hobby. If we woke up in a perfect world in the morning, some people would still try to break it, just to have something to talk about on social media."
Paddy Mulcahy
COMPOSER/PRODUCER Paddy Mulcahy released new record 'Angel's Share' on XXIM Records.
XXIM Records (Twenty-One M) is a Berlin based imprint formed by Sony Music Masterworks in 2021 and is home to a bespoke roster of new artists including Icelandic composer Eydis Evensen and Franco-American composer, Uele Lamore, exploring neo-classical, post-rock, electronic, and ambient sounds.
The album brings together threads of electronica, classical, ambient, dance, avant-pop, chillwave and drum & bass to create a multi-dimensional work of shifting rhythm, texture and mood.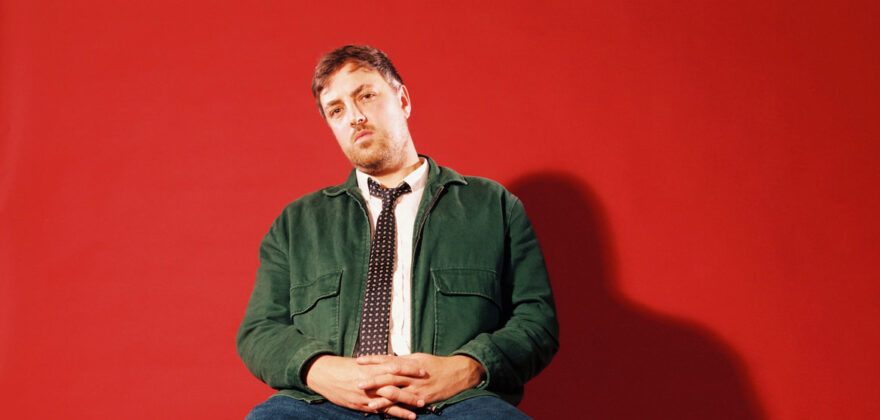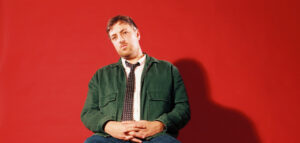 Fonda
Fonda (aka Liam O'Connor) released a new single called 'Letting Go'.
In a change of direction from previous releases, the reflective anthem has a classic 1960's Phil Spector sound thanks to production from Chris Quigley and mixing by Mícheál Keating. Drums are by Steve Savage with some lovely string arrangements from Post Punk Podge.
Liam reports, "This song has been traipsing around with me for quite a long time. Even in its finished format. It was originally meant to be a Young Smith song but in the end they're all Fonda songs."
Stream / Support Fonda at https://fondaireland.bandcamp.com/track/letting-go
David of The Blakes
While playing live in his bands Brad Pitt Light Orchestra and White Cholera proved problematic over the past two years, it did afford David the time to write and record a multitude of music and he has since released a stream of quality tunes independently.
Cutting Room Floor is an anthem for these times – in David's words, "very much about giving myself a kick up the backside and seizing the day."
God Knows
LIMERICK based rapper and co-founder of Narolane Records, God Knows released his eagerly anticipated EP 'We Move The Needle' in August.
In 2020, God Knows' debut solo EPs 'Who's Asking? Vol. I' and 'Who's Asking? Vol. II' saw him bring together the country's most exciting, influential and progressive artists for a project that saw one of Ireland's foremost music journalist Nialler9 commenting, "The 'Who's Asking Remix' is one of the best things to come out of Ireland's music scene in years.
The new EP collects his recent dancehall-inspired singles and showcases the rapper's appreciation of South African youth culture in the collaborations with the likes of Jah Master and Senita. Recent single 'Glory' is an Amapiano dance track drawing on the South African jazz and deep house rhythms that are making waves the world over.
https://godknows.bandcamp.com/
Left on Read
LEFT on Read is a new band from Limerick made up of two brothers, drummer Adam and guitarist Jack Reeves, and singer/multi-instrumentalist Steven Tynan.
The band set out their stall with a funky groove, synth-rock song called 'Never Enough' in August.
The Puro
CRANBERRIES' Noel Hogan is recording and releasing music with Brazilian singer Mell Peck as The Puro. The single'Goodbye' features Hogan's trademark guitar sound and Mell Peck's authentic and powerful vocal style. Mell Peck was born in the city of Sapucaia, Rio Grande do Sul. Expect to hear more from The Puro in 2023.
Pity of the Sea
LIMERICK duo Pity of the Sea released their long awaited debut album 'Incessant' in October through Bandcamp on limited orange vinyl and digital download.
POTS released a number of singles in the last two years picking up airplay on national and local radio. The single 'A Swarming' is a particular favourite, the sharp shock of electro punk garnered praise from Hot Press magazine's Stuart Clarke ("Coruscating post-punkery") and radio DJ Paul McLoone, ("Just brilliant").
From the opening track 'Think Twice' with its earworm chorus to the epic closer 'Headscarf' the duo create a pulsating wide screen soundscape made to be heard loud.
Headgear
LIMERICK songwriter/producer Daragh Dukes together with an eclectic ensemble of friends and musicians is releasing a new album as Headgear. It's the first Headgear long player release since 2007.
The 10 track album is called Omphalos (definition: The navel. The umbilicus. The central point. In Greek antiquity the Omphalos was a stone in the temple of Apollo at Delphi, thought to mark the centre of the world.)
Wilzee
LIMERICK rapper Willzee released 'My Light', with guest vocals from Tolü Makay.
Balancing high-intensity raps with considered spoken word, Limerick man Willzee draws listeners in with his flawless flow and social commentaries.

The Clockworks
The Clockworks dropped a new track 'Advertise Me' in November. The four-piece band features Loughrea locals James McGregor (vocals, guitar), Seán Connelly (guitar) and Damian Greaney (guitar), as well as Limerick City native Tom Freeman (bass), who met the rest of the band whilst studying in Galway.
Advertise Me" is a scintillating, scathing new track that sees The Clockworks confront the hypocrisy of a sanctimonious society that moans more than it does take action. The band kick ass on stage too.
Vacuity
LIMERICK band Vacuity released their debut LP called 'Lismullane' available on vacuity2.bandcamp.com.
This young alternative metal / post hardcore band have been making all the right noise, banging out the riffs at gigs in The Record Room, Pharmacia and supporting Anna's Anchor at Dolans Warehouse to name a few.
Undantem
Ambient/drone producer Undantem released by the Amek Collective – promoters/label in Bulgaria.
'Alterity' was written in Sofia between 2020-2021 by Bulgaria-based Limerick artist Ronan Considine. As many of you will know, Ronan played with Limerick band Woodstar and rocked the dancefloor with his indie DJ sets back in the day.
Alterity is a collection of atmospheric and ambient pieces and is a debut full length release for Undantem.