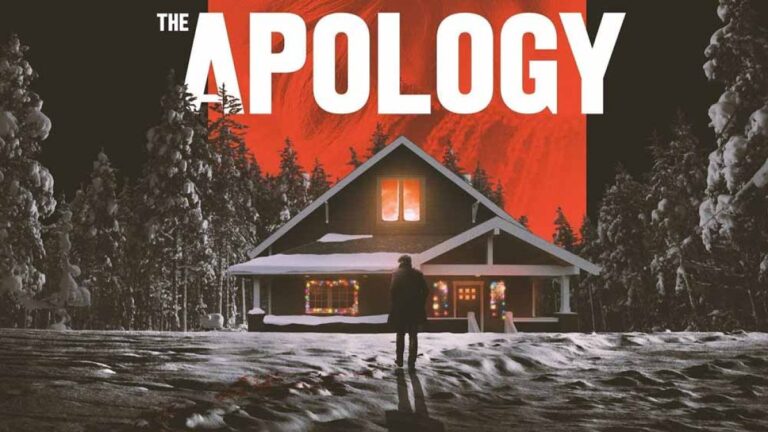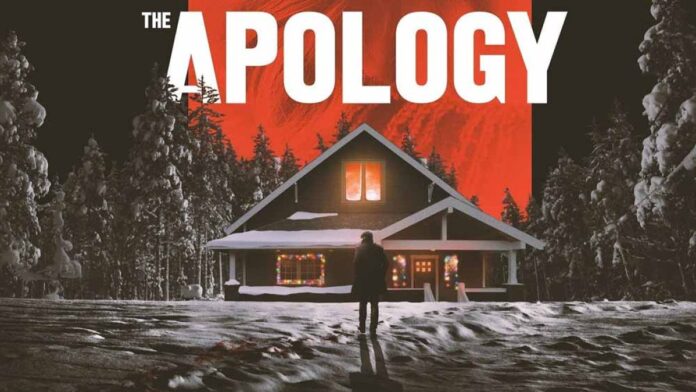 THE APOLOGY is a fairly grim thriller with the tension set to lukewarm now showing on Shudder.
Directed by Alison Locke, the film opens late on a snowy Christmas Eve as recovering alcoholic Darlene Hagen (Anna Gunn) struggles with the prospect of another family celebration without her daughter, who has been missing 20 years.
All Darlene wants is answers. She lives every day not knowing whether her child, 16 when she disappeared, is alive or dead. Somehow she finds the steely resolve to get through each day and fools herself into believing her daughter is still alive and could walk through the front door at any moment.
As Darlene tinkers with the last minute preparations and readies herself for bed, there is a knock on her front door as a ferocious blizzard blows outside.
Standing unannounced in her doorway is her ex-brother-in-law Jack (Linus Roache). He comes bringing nostalgic gifts from Christmas past and a heavy secret that has burdened him for 20 years.
A psychological drama with little or no suspense, everything is clearly signalled for us, and we see each move and twist coming like a perspiring politician scuttling up the driveway at election time. It really is all very predictable and heavy-handed.
Darlene finds herself trapped in her home with a man that is about as threatening as a spring lamb with parsley on its back.
The narrative and the lack of tension between the two lead characters, locked in an isolated house together as a devastating bombshell of a confession is off-loaded, rings hollow.
Locke's movie feels laboured and does little to draw us into what could have been an intriguing story. This is a Christmas tale filled with guilt and despair, vengeance and contrition, but it is as frigid as the snowy conditions in which the film is set.
(2/5)