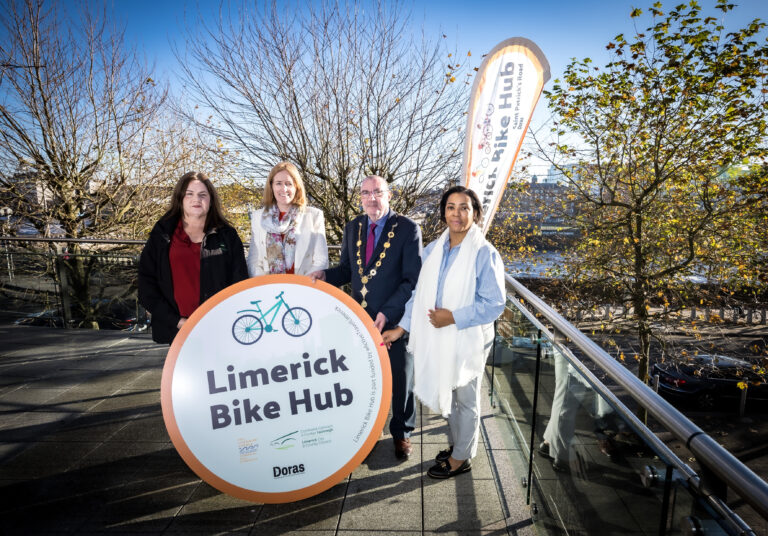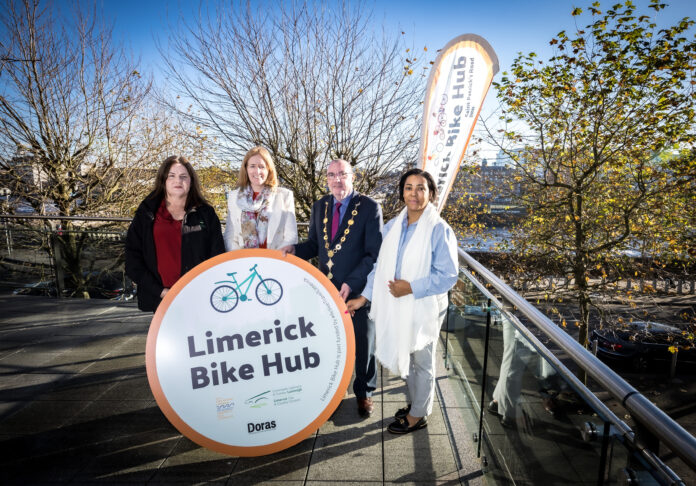 A VOLUNTEER-based initiative has been established in Limerick City to repair donated bikes for distribution to people who need them.
Among those who will benefit from the Bike Hub at Singland Cross on St Patrick's Road are refugees from Ukraine and asylum seekers living in Direct Provision.
The project is a collaboration between a number of groups including Limerick City and County Council's Ukrainian Response Team, Doras and the PAUL Partnership.
Funding from the council's Active Travel  team, with the assistance of Limerick Civic Trust, has enabled the setting up of the Hub, the provision of bike repair stations, bike tool kits, helmets, locks and bike racks.
The PAUL Partnership are funding repairs to donated bikes and Doras are organising the volunteers at the Bike Hub and managing the requests for bikes.
An Garda Siochana donated the first 19 bikes which were distributed with the assistance of Limerick Civil Defence to a number of Ukrainian accommodation centres.
The Hub will accept donations of bikes for refurbishment and distribution to refugees and asylum seekers from Thursday, January 12. They can be donated to the Bike Hub on Thursdays between 5pm and 6pm and on Saturdays between 10am and 12 noon.
Welcoming the establishment of the Bike Hub, Mayor Francis Foley said it will help hundreds of people who have arrived in Limerick with very little.
"The gift of a bike will go a small way to making their new lives here that little bit easier."
Sonja Reidy, of the Ukrainian Response Team at Limerick City and County Council, said the provision of bikes is key to unlocking opportunities for employment, education and recreation for displaced Ukrainians and other refugees in temporary accommodation in and around Limerick.
Limerick Active Travel Senior Engineer Sean McGlynn said it was the first Bike Hub that Limerick Active Travel has supported and they were now hoping to support similar projects elsewhere in Limerick.
Doras chief executive John Lannon said that refugees, asylum seekers and migrants are amongst the most disadvantaged people in the community and was fitting that they should be afforded the opportunity to be among the first to benefit from the Bike Hub.
Helen Fitzgerald, Social Programmes Co-ordinator with PAUL Partnership said the ability to cycle around the city to access education, work and the many social activities Limerick has to offer, would greatly enhance the integration of Ukrainians and other migrant groups.
Bikes can be requested here