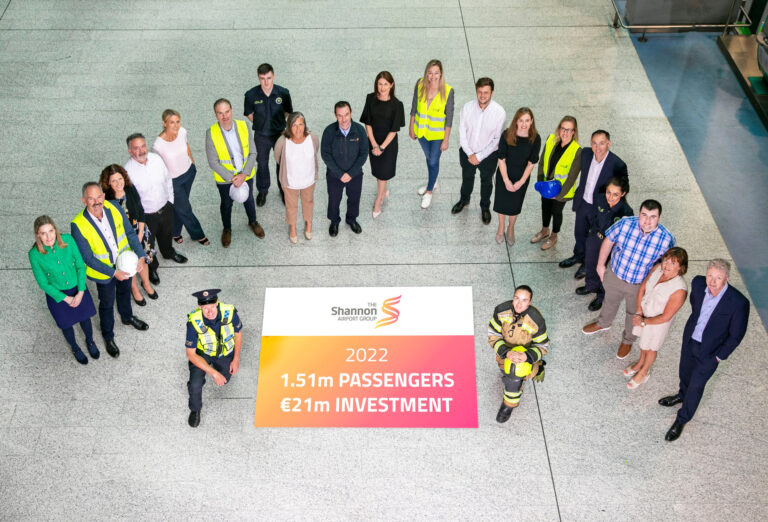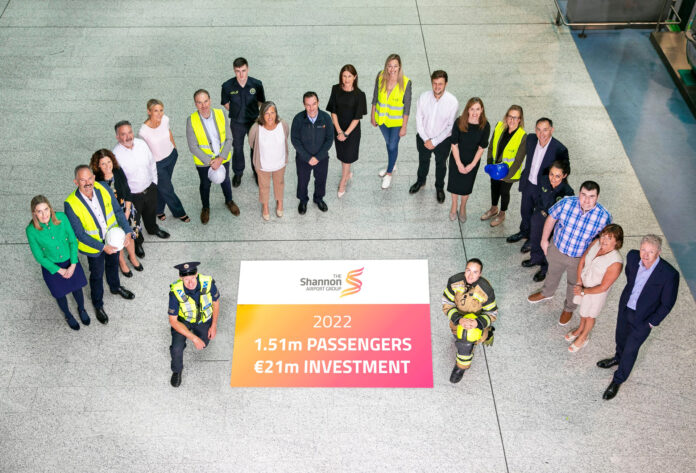 SHANNON Airport's post-Covid recovery exceeded all expectations last year with passenger numbers of 1.51 million representing a 300 per cent increase on 2021 figures.
This brought Shannon's passenger numbers back to 88 per cent of its 2019 levels which, according to Shannon Airport Group chief executive Mary Considine, shows the pent-up demand for international travel following the lifting of pandemic travel restrictions.
European services recovered strongly in 2022 with over 532,000 passengers travelling through Shannon. This surpassed 2019 pre-pandemic levels by seven per cent and was a 225 per cent increase on 2021.
Shannon recorded over 638,000 passengers on its UK services in 2022, which was a 309 per cent increase on the previous year.
After an absence of almost two years, transatlantic services returned last March with 240,000 passengers travelling on services to New York (JFK), Boston and Newark.
A further boost is expected in May when a new daily nonstop seasonal service to Chicago commences.
"The airport was included in the Regional Airports Programme for the first time during the pandemic and allowed us to undertake critical safety and security projects," Ms Considine explained.
"The work we did with these funds shows just how important it is for Shannon to remain in the programme as we rebuild in the aftermath of Covid.
"The introduction of our new airport security screening facility continued to have a positive impact in 2022, halving the time spent going through security. We have seen an increase in people from all over the country using Shannon Airport, as they now realise how easy it is," she said.
"Prospects at Shannon look bright for 2023 and this year we will operate 35 routes. Last year we secured four new services to Barcelona, Marseille, Malta and Paris.
"We will have more routes this year than we did in 2019, with six new services to Naples, Beziers, Newcastle, Porto, Liverpool and Chicago.
"These new services, combined with initiatives like Ryanair's €10 million investment in their maintenance facility at Shannon have cemented the upward trajectory of our recovery.
"In 2022, the Group invested over €21 million across the Shannon Campus to provide property solutions for its business customers.
"We also supported the delivery of Smart City infrastructure across the Shannon Campus by Future Mobility Campus Ireland (FMCI) and completed the handover of a new building for their full-scale development centre for mobility technologies.
"Considerable work was undertaken with Clare County Council on the transfer of the Shannon Heritage visitor sites which performed strongly in 2022 with visitor numbers back to 80 per cent of pre-pandemic levels.
"We are committed to working with industry partners on creating a more sustainable future and last year we signed a Memorandum of Understanding with the ESB to explore the development of a sustainable green hydrogen plant at Shannon.