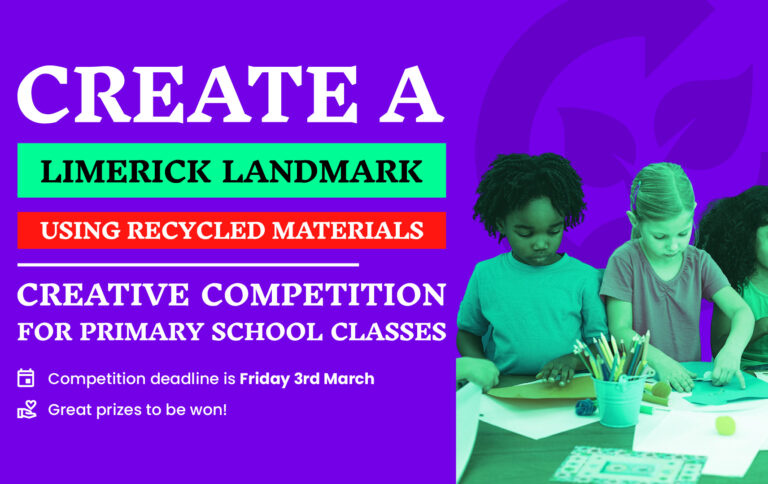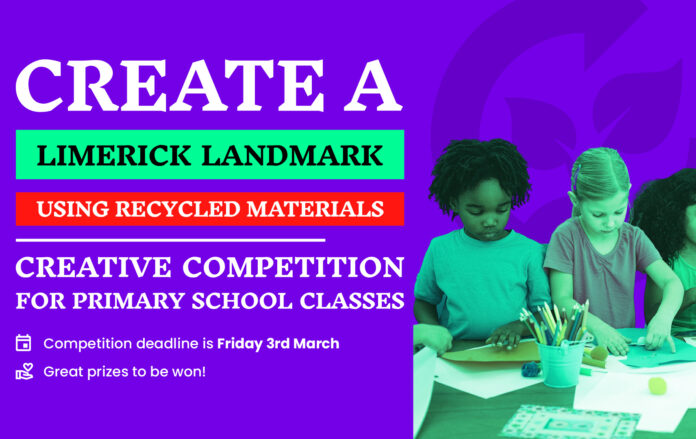 PRIMARY school pupils in Limerick are being challenged to create a 3D version of a local landmark using only recycled or recyclable materials as part of the Team Limerick Clean-Up (TLC) creative competition.
Whether it's the iconic King John's Castle, the thrilling Thomond Park Stadium or the mighty Milk Market, pupils are invited to get creative and put their imaginations and classroom tools to the test to create replicas of Limerick's well-known sights.
There are great prizes to be won, including vouchers for classroom technology, a cinema trip, art supplies and much more!
Now in its eighth year, TLC is highlighting how fun, useful and achievable becoming more sustainable can be!
Using all sorts of skills from crafts to engineering, pupils will get the chance to create a piece of art which showcases pride in their county, as well as learning more about recyclable materials.
The deadline is Friday, March 3 and full information and terms and conditions can be found on Team Limerick Clean-Up's website – teamlimerickcleanup.ie
Registration is now open for the April 7 Good Friday clean up across Limerick City and County. Volunteers are encouraged to sign up at www.teamlimerickcleanup.ie and join over 9,000 participants who have already registered to show their support for their locality.