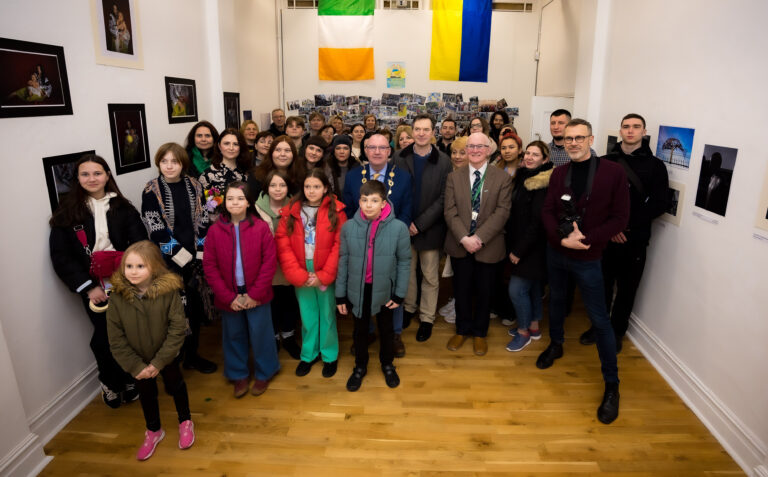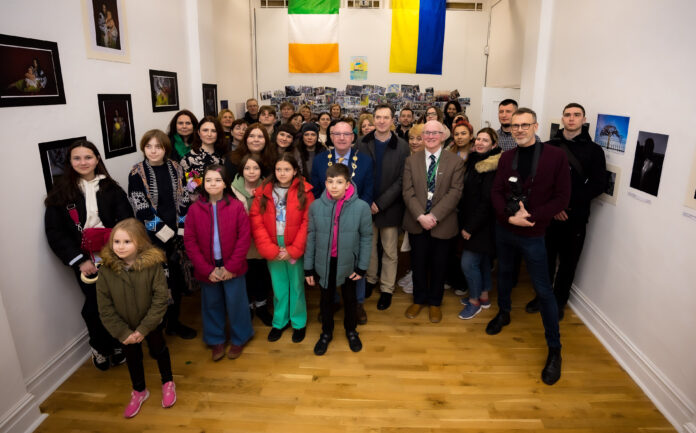 TWO talented Ukrainian photographers focused on their new life in Limerick for an exhibition that will run at the city museum in Henry Street until Saturday, February 25.
Mayor Francis Foley performed the official opening of the 'With Faith' exhibition by Kateryna Vyshemirska and Olena Oleksiienko which is the second exhibition with a Ukrainian theme that Limerick Museum has hosted.
It follows the enormously successful 'Shelter' exhibition of children's drawings from Ukrainian bomb shelters.  As with the 'Shelter exhibition', the opening of 'With Faith' drew a large crowd, including many from the local Ukrainian community.
Kateryna and Olena met a day before the Russian invasion of Ukraine last year and, after a month of warfare, they were forced to leave their homeland with their families.
The two women and their children settled in Limerick where they "met many great people and new friends. They struggled with new breakdowns, determinations and evaluations. However, they never forgot that their Motherland is on fire".
Curated by Maurice Quillinan, 'With Faith' provides a unique window into the experience of the Ukrainian people over the past twelve months.
Mayor Foley said: "For both women, war in Ukraine is the hardest theme to talk about, but they are doing their best to help Ukraine, to help those who moved and those who stayed and keep on fighting for the life of Ukraine as a country and for the future of the nation."
Dr Matthew Potter Museum Curator added  that following on from the 'Shelter exhibition' which has just closed they were honoured to host 'With Faith', which will continue until Saturday 25 February.
The museum is open Monday to Friday from 10am to 5pm and on Saturday  from 10am to 1 pm and from 2 to 5pm. Admission is free.