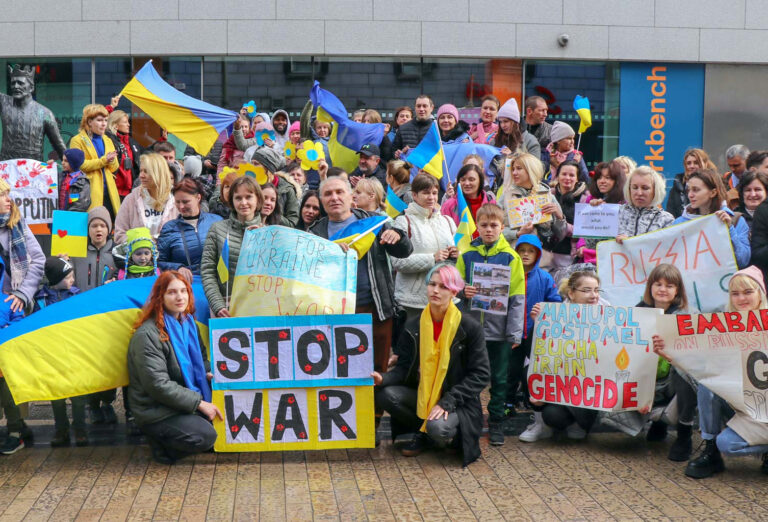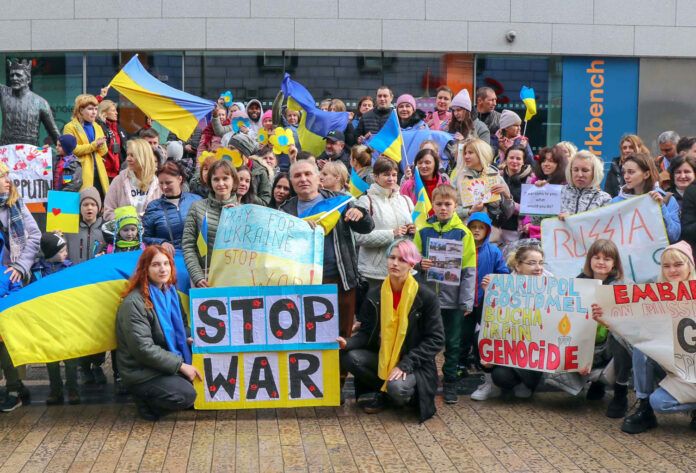 TO MARK the passing of one year since Russia's invasion of Ukraine, a special commemoration will take place in Limerick City tomorrow (Saturday) morning.
'Standing for Peace', organised by refugee and migrant rights organisation Doras, will see people gather at Arthur's Quay Park at to show solidarity with war-torn Ukraine, one year on from the beginning of Russia's assault.
Russian troops first invaded Ukraine on Feburary 24, 2022, and rallies will also be held nationwide in solidarity with the Ukrainian people and to call for peace.
'Fighting for Europe', a national rally, will be held at the GPO in Dublin, organised by Ukrainian Action, while multiple locations in Wexford will hold 'Light for Peace' ceremonies.
Concerts are also scheduled to take place in Waterford, Longford, and Cavan, while Masses for peace will be held throughout the country.
Limerick Against Racism took part in the 'Ireland for All' march to show solidarity with migrants across the country and make them feel welcome in Ireland.
Speaking to the Limerick Post, a spokeswoman for the group said that the coalition came about as a reaction to genuine concerns about the rise in anti-migrant sentiment.
"There are very legitimate fears at community level, about issues such as housing for instance. Those organisations that want to stir up reaction against emigrants are predating on fears about social issues like housing. We want to talk to people at community level about the real reasons for these issues."