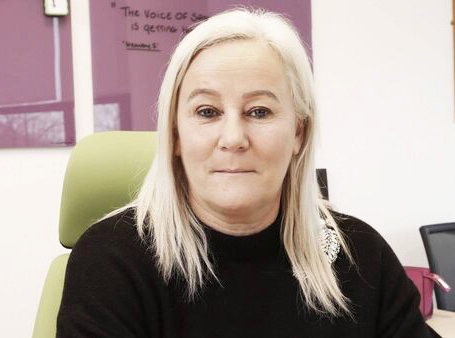 LIMERICK hospitals boss Colette Cowan is working in a part-time unpaid role at the University of Limerick (UL) in return for getting the title of adjunct professor.
However, rather than an assignment with the UL school of medicine, Ms Cowan accepted a five-year role as adjunct professor in the department of management and marketing at the UL Kemmy Business School.
Documents obtained by the Sunday Business Post under the Freedom of Information Act show that Kemmy Business School Dean Professor Finbar Murphy sent Ms Cowan her appointment form in October 2021 for the five-year role.
This required her to confirm that she accepted the terms and conditions of the role, including doing the equivalent of two days work per month on "collaboration, development lectures and advisory for programmes within discipline".
Ms Cowan signed the appointment letter in November 2021.
In her LinkedIn social media profile, Ms Cowan's career experience includes a role with NUI Galway (now University of Galway) as adjunct professor in nursing and midwifery from 2014 to 2017.
There was no requirement for the UL appointment to be sanctioned by the board of the University of Limerick Hospitals Group where Ms Cowan has served as chief executive since November 2014.
The board was disbanded in 2021 by Health Minister Stephen Donnelly as part of his plans to set up regional hospital groups.
The Sunday Business Post asked the hospitals group if Ms Cowan's work with UL was distracting from her primary role and reducing the time she has available to be on-site in group hospitals.
A spokesman for the group said that Ms Cowan was delighted to accept the position of adjunct professor at the Kemmy Business School. He said that learning was one of the core values of the HSE.
"As a teaching hospital, we work closely with our academic partners at the University of Limerick with a growing number of joint clinical/academic appointments, an expansion in clinical placements for medical, nursing, allied health and other students, and ongoing research collaboration," the spokesman said.
According to the University of Limerick, adjunct appointments are proposed by the head of department, recommended by the Dean and subject to approval by the UL Recruitment Committee.
"The process is designed to recognise individuals of superior achievement and distinction in their primary professional endeavours who have been recognised by their peers as outstanding in their fields and who make a significant contribution to University of Limerick through teaching, mentoring, research programmes and Faculty development activities".