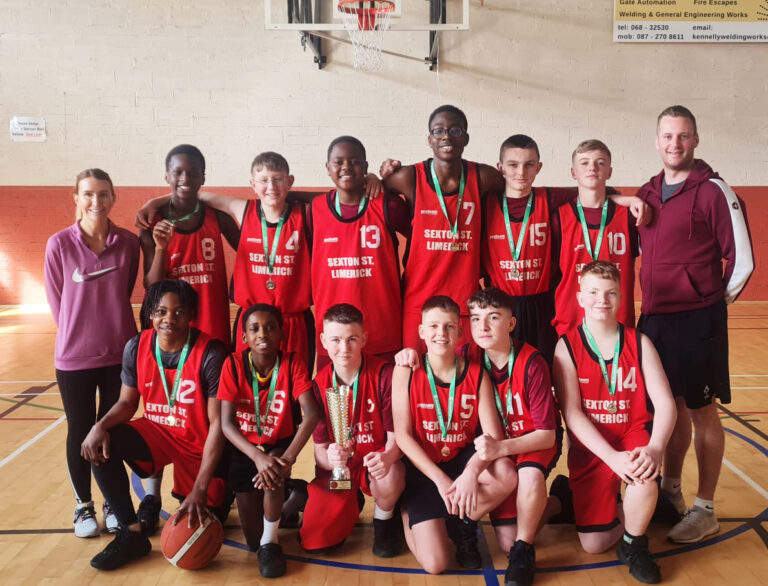 COLAISTE Mhichíl, CBS Sexton Street, overcame Coláiste Chiaráin Croom (47-35) to win the First Years' South-West Regional Basketball Championship. 
Some great scores from Zak Angarib, combined with impressive defensive work by Sean O'Brien and Kevin Economicus, ensured CBS were just a point down at the interval.
Siya Sibanola had a great third-quarter for the eventual winners, scoring seven points. Croom kept fighting hard but an excellent final period display by Covenant Ero, scoring 12 points, sealed a famous CBS success. 
CBS were coached by Emily Kavanagh and Martin Naughton. "It was a great day from start to finish. Every single player can change the course of the game and that is exactly what happened on the day."