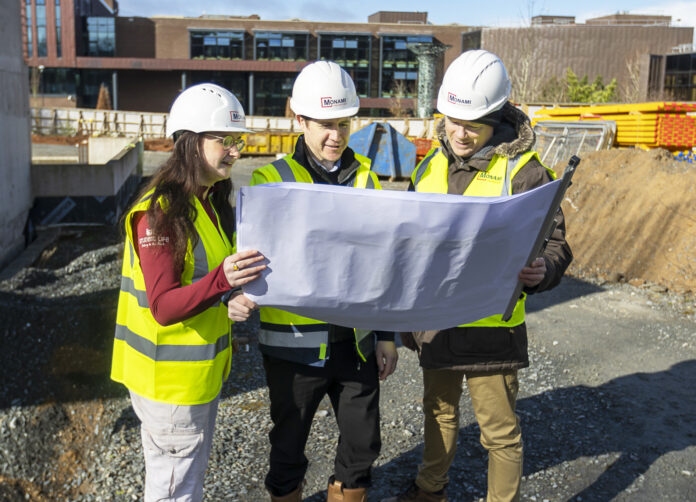 COSTS for the new student centre at the University of Limerick (UL) will continue to be incurred by students until 2040.
The building of a state-of-the-art student centre has been delayed since construction was commenced on the site in 2019.
The cost of the €34 million centre is funded on a partnership between university students and the university themselves, with 80 per cent of the total build cost being levied upon students.
Students agreed in a 2016 vote to co-fund the project by way of a levy each semester, which currently stands at €98 per semester, rising in €2 increments each year.
Now, due to cost increases for the project, the timeline for the student levy has been further pushed out from its previous 2037 date, and will see students paying until 2040.
A spokesman for the University said: "The current plan will remain in place, however the levy will be extended slightly to 2040 to take account of the increased costs. This decision was made in conjunction with the student presidents."
The project was first projected to cost in the region of €20 million and be open to students in 2020, but delays due to Covid, as well as inflation and construction costs, saw the project run over time and budget.
Work recommenced on the site on March 20, with the centre projected to be open to students in 2024.
The University spokesman said that the initial contractor going out of business was one of the main causes for delay on the project.
"It has been delayed primarily because the previous contractor went out of business and it had to be retendered. There was also issues around the pandemic, inflation and construction cost increases," they said.
The new student centre will replace the current student centre in UL's Stables Courtyard, which was built in 1999, when student numbers were half the current enrolment.
The new building will be located next to the Stables Complex and the Glucksman Library.
In a statement, UL President Professor Kerstin Mey said that the recommencement of building works was a welcome sight.
"The delivery of these student-focused projects demonstrates UL's commitment to providing top class facilities that will enhance the student experience," said Professor Mey.
"UL has the highest ranking of all Irish third level institutions for student experience and the new student centre will further enhance the fantastic on campus offering that UL is renowned for."