WHILE the majority of us can't afford to simply jet off for the weekend to the star-studded festival in California, thanks to social media, we get an insight into the style served over the two weekends it takes place every year.  
Every spring, Coachella stands as one of the pinnacles of festival fashion and heavily influences style for the coming summer months. 
In the past, we have seen everything from fringed skirts to fedora hats, space buns, cowboy boots, and just a general bohemian flair to pretty much everyone's festival looks.  
This year, the generic Pintrest-Coachella-girl look seems to have evolved into a more stripped-down, mature style. There was a spirit of the casual (dare we say Woodstock?), with more original fits out on display. 
There were a couple of clear trends that emerged this year.  
For one, showing off the midriff seemed to be a mandatory part of the dress code. The likes of Hailey Bieber and Kendall Jenner were spotted sporting crop tops with cargo pants or trousers. I must admit, cargo pants and crop tops are a fashion favourite of mine already, so I'm already going to be touting them as the 2023 summer look, but this clenches it. 
Blue denim made waves in the desert this year, from shorts to jeans to long denim skirts and dresses. I'm sure many were suffering in style wearing denim in the desert heat, but, if Suki Waterhouse and Emma Chamberlain say it's the look to be seen in, who am I to disagree?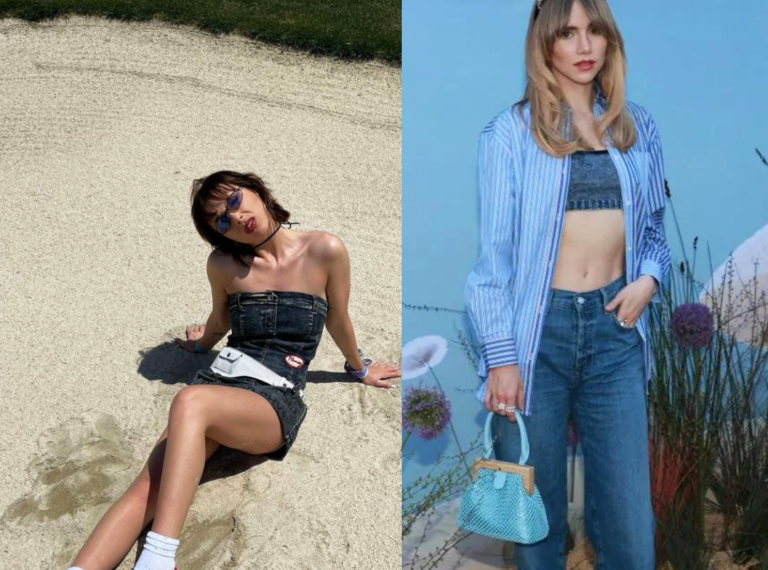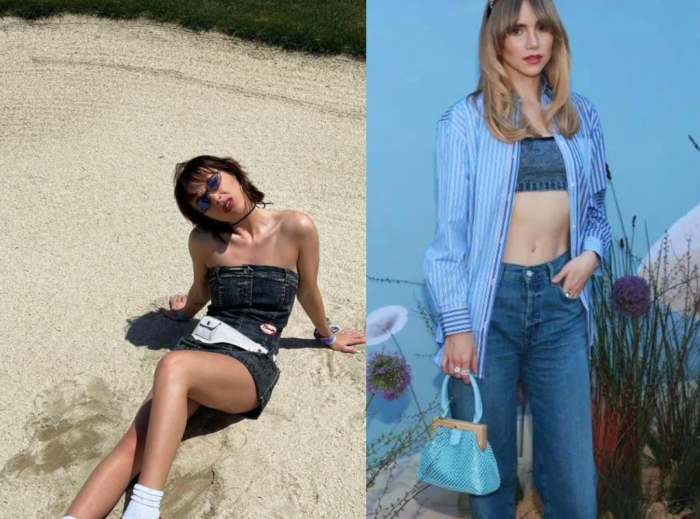 Denim is eternal. It's affordable and easy to keep clean. You'll have no arguments from me here.  
One that might not have come as any surprise for readers of this page last week is that crochet clothing was a big hit at Coachella this year.  
One notable crochet champion was Love Island's Tasha Ghouri. She donned a two-tone blue crochet set that not only looked incredible but so comfortable. She was joined by fellow islander Indiyah Polack, who owned her multicolour crochet ensemble of greens, blues, and pinks.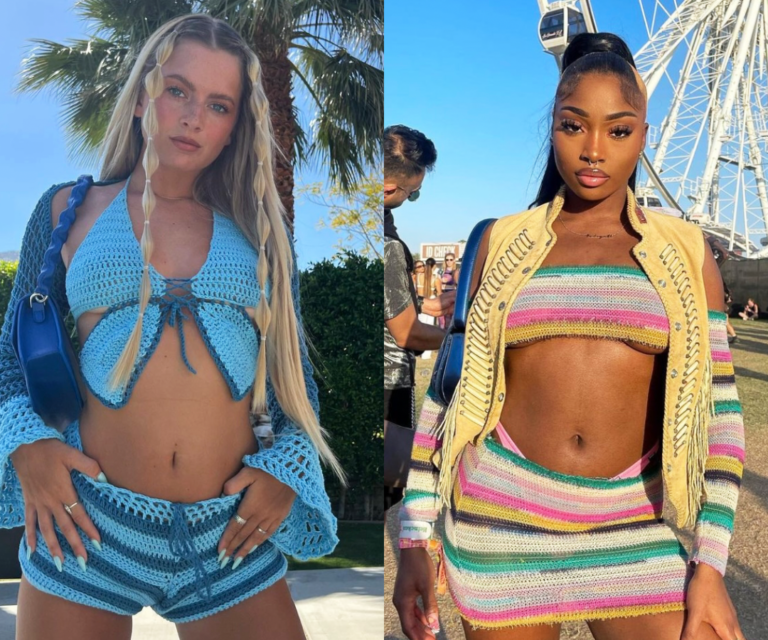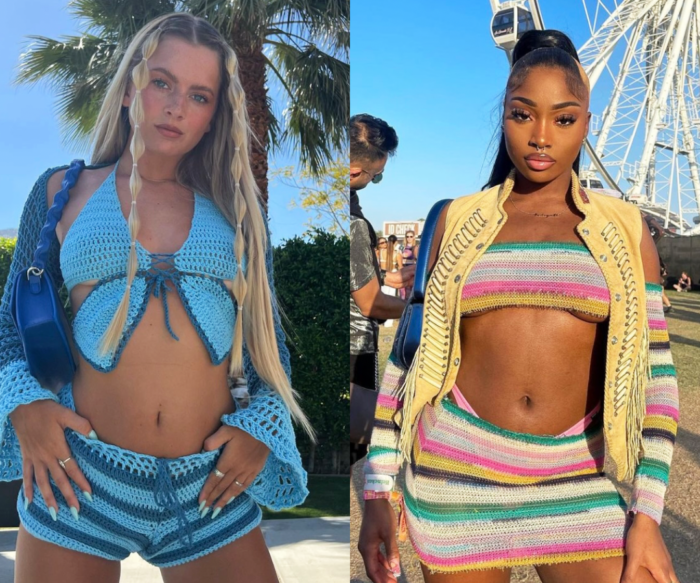 Say what you will about Coachella and its $540 ticket price, it certainly sets the agenda for summer fashion.  Now if you'll excuse me, I'm off to get the knitting needles out for my holiday wardrobe.