STARS of world rugby lined out this morning to launch the €30 million interactive rugby experience which employs 50 people in the heart of Limerick City.
Johnny Sexton, Joy Neville, Martin Johnson, Bryan Habana, Peter Stringer, Francois Pienarr and Sean Fitzpatrick were led into the six storey building on O'Connell Street, by former Munster, Ireland and Lions captain Paul O'Connell, who is the face of billionaire JP McManus' not-for-profit project.
The development is expected to attract 100,000 visitors a year to Limerick and can be used as a civic space for events, meetings and celebrations.
Constructed with half a million red bricks, the rugby experience features six stages of awe-inspiring computer-generated gaming with the wraparound glass panelled sixth floor giving panoramic views of the city.
As well as interacting with the history of the game through a pick and mix of digital visual and audio platforms, the excitement builds as you wait inside an interactive stadium tunnel trying to avoid laser beams while practicing your side step against rugby legend Keith Earls.
As project ambassador Paul O'Connell said he hopes the building will be used by families, schools, clubs, individuals as place to have fun while learning World Rugby's values of "Passion, Discipline, Integrity, Solidarity and Respect".
"What started as an idea just before the start of the Covid pandemic is now an absolutely stunning building which will be a civic building for the people of Limerick for the next 200 years", he said.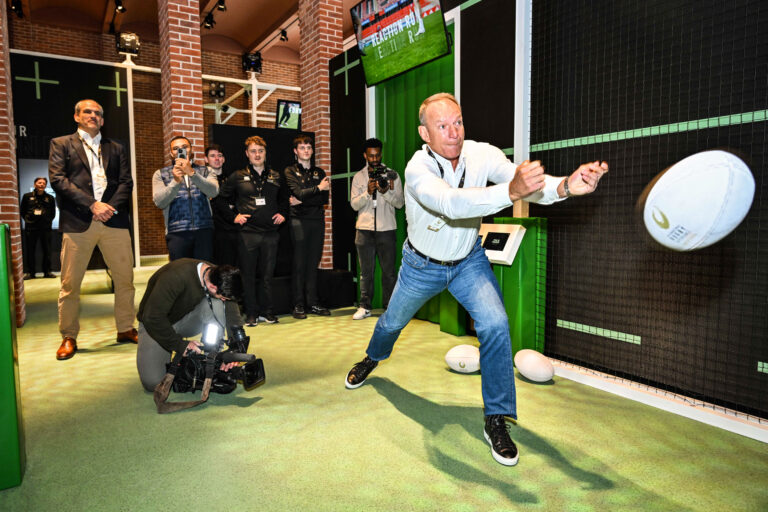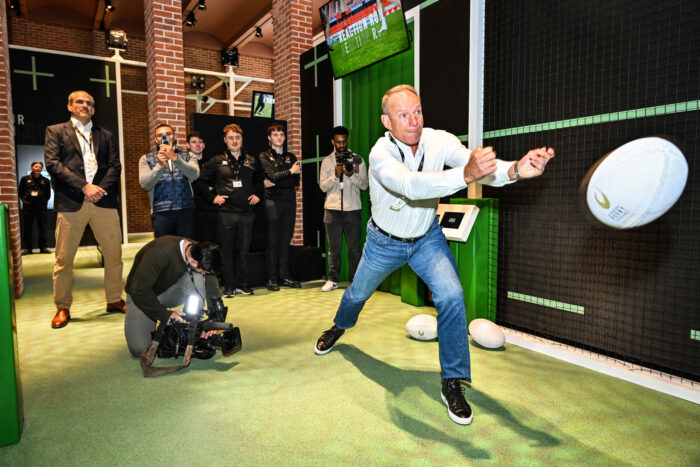 The inspiring story of how the late South African President Nelson Mandela and former Springboks Captain Francois Pienarr, united their country in the post-Apartheid era is one of many featured in the interactive experience.
Speaking at the launch, Mr Pienaar, said: "Sport has the power to unite people like little else does, and that is exactly what happened in 1995, to a country that was so far apart in terms of race and race relationships.
"It was the most special time in my life, and changed not only my life but changed a lot of people's lives where conversations were had about unity, growth, equal opportunity and true democracy, and that's what sport does, it gives you a platform like little else."
"That's what's sport is, it's emotional, it's raw, it's sincere, and it comes with a values system because in sport you need to have discipline and if you don't respect your opposition you are not going to make it," he added.