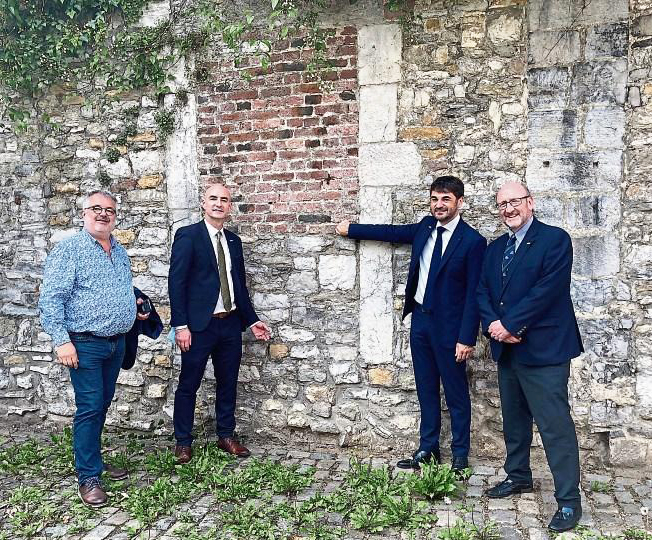 IN his lifetime, Patrick Sarsfield was celebrated for a famous horse-ride to ambush a munitions convoy in County Limerick.
Now it's hoped he has another epic journey ahead of him almost 330 years after his death.
A global fundraising campaign has been launched for the Sarsfield Homecoming Project in the hopes of raising €95,000.
The money would be used to excavate a site in Belgium which, it is believed, may be the last resting place of the celebrated leader.
Limerick-based Honorary Consul of France Dr Loic Guyon will be joined by Mayor Francis Foley on a trip to visit the site in Huy, where excavation is due to start next summer.
Dr Guyon officially launched a global fundraising campaign aimed at collecting the €95,000 needed to conduct the excavations, which will be conducted in association with Limerick archaeological company Aegis Archaeology.
The aim is to officially identify Sarsfield's remains and bring them home to Limerick.
Dr Guyon said: "The Sarsfield Homecoming Project is now entering an exciting new phase in which everyone will be able to play their part by contributing to the global fundraising campaign we are launching today in partnership with Alliance Française Limerick, a registered charity and one of the city's oldest not-for-profit organisations."
In 1691, after having fought bravely against the army of William of Orange, Patrick Sarsfield negotiated the Treaty of Limerick and left Ireland with thousands of Irish Jacobite soldiers who became known as the Wild Geese.
Most of these soldiers, including Sarsfield himself, joined the army of the King of France, Louis XIV, and continued the fight against William of Orange and his allies on the continent. It is there, in what is nowadays Belgium, that Patrick Sarsfield died in the service of France in 1693.
Contributions to the project can be made on the Sarsfield Homecoming Project's GoFundMe page.
All latest developments on the Sarsfield Homecoming Project can be followed by searching for the hashtag #SarsfieldHomecoming on major social media platforms.