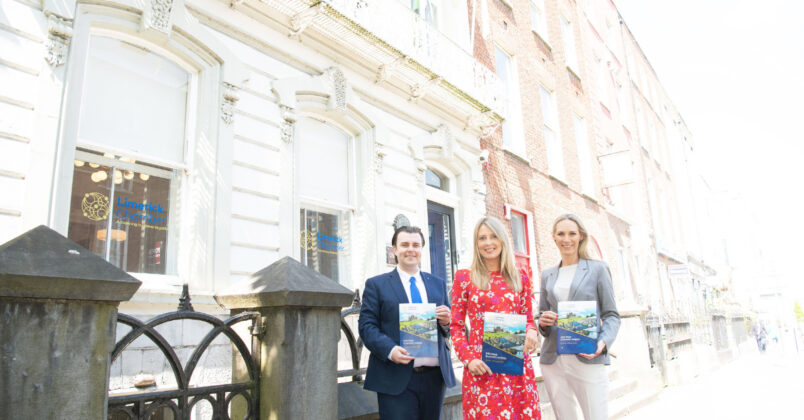 BUSINESSES in Limerick are struggling to hire staff as employment levels in the Mid West inch closer to full employment.
According to figures released in Limerick Chamber's Mid West Economic Insights (MWEI) report for Spring 2023, the unemployment rate fell to 4.4 per cent in quarter four of 2022.
There was a total of 240.1 thousand people at work in quarter four of last year across the Mid West, according to the Chamber's figures, with both male and female cohorts seeing an increase in the number of people employed.
However, the housing crisis and finding suitable housing for staff remains a considerable issue in the region, with many companies having to look internationally to fill vacancies.
This is backed up by the increase in the number of work permits that were granted in the region in 2022.
2,399 work permits were granted in the Mid West in 2022, up from 1,322 the year before, representing a 82 per cent year on year increase.
Limerick had the smallest percentage increase in the Mid West, up 68 per cent, while Clare had the biggest increase with the number of work permits granted up 141 per cent year on year. Tipperary saw a 96 per cent increase on the same time the previous year.
Chief Economist with Limerick Chamber, Sean Golden, said that the issues with housing in the region are negatively impacting on businesses ability to get staff.
"Businesses will find it more difficult to hire from the existing job pool in Ireland and will likely have to look internationally, there was already an increase in number of work permits issued in 2022."
"Not only do businesses have to deal with a competitive and difficult human capital environment, but they also want to ensure their employees have access to appropriate affordable accommodation – something becoming increasingly difficult in both a regional and national context," he said.
In terms of disposable income, Limerick was second only behind Dublin in the amount of disposable income per person.
On average, people in Limerick had €26.2 thousand of disposable income, just behind Dublin where the figure stood at €27.7 thousand per person.