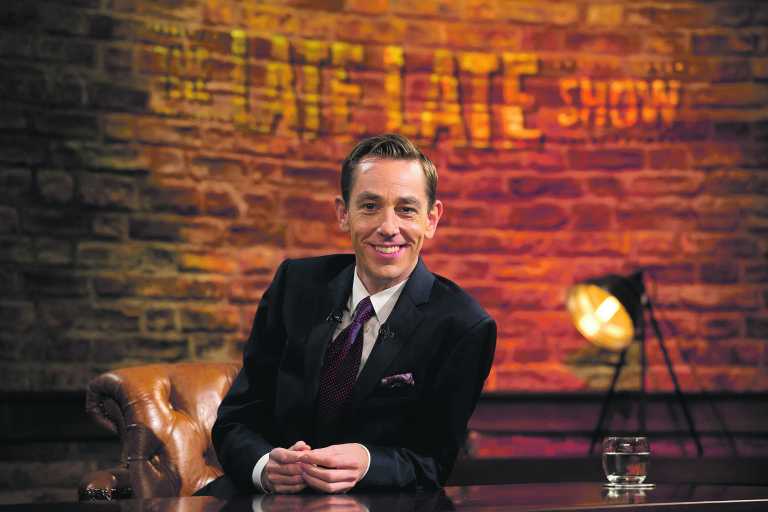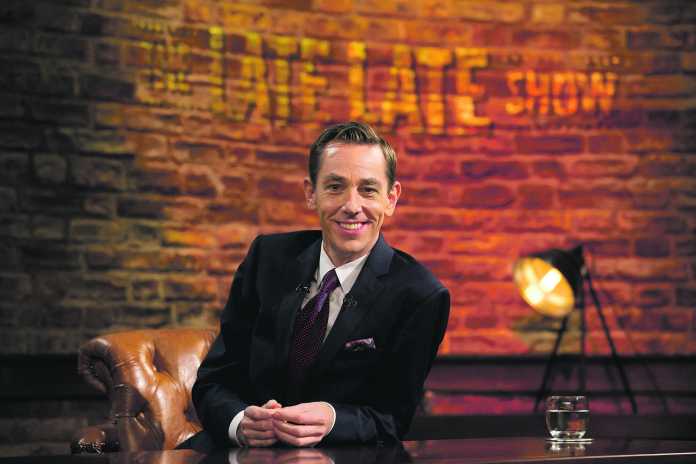 RYAN Tubridy and his agent Noel Kelly should be applauded for offering to address the controversy over RTÉ's undisclosed payments of hundreds of thousands of euro to the former Late Late Show star presenter.
That was the view of Minister for Housing Minister Darragh O'Brien, who also said he welcomed a decision by new Director General of RTÉ, Kevin Bakhurst, to stand down the executive board of management of the public service broadcaster.Kevin Bakhurs
Mr Tubridy and Mr Kelly are scheduled to appear at two back-to-back Oireachtas committee hearings to discus the matter on Tuesday.
Speaking in Limerick today (Monday), Minister O'Brien said he did not believe Mr Bakhurst's decision to clear the RTÉ executive was premature despite Mr Tubridy and Mr Kelly having not yet appeared before the two Oireachtas hearings.
"No, I don't think it effects whatever Ryan Tubridy or his agent actually says at committee and I welcome the fact that they offered to come to the committee and they need to be commended for that," Minister O'Brien said.
Minister O'Brien added that the departure of the RTÉ executive board was "just the beginning" of reforming the broadcaster, but that this would be "a difficult process".
While he awaited "with interest" the contributions of Mr Tubridy and Mr Kelly at Tuesday's Oireachtas hearings, he said he felt it was necessary for the focus "to move on" with actual reform at RTÉ.
"Whilst the revelations can be very interesting and while I understand why people and the media would be interested in that, there is obviously fundamental changes needed with RTÉ, and we need to embark on that process as soon as we can."
Minister O'Brien said it was imperative that, to rebuild trust in RTÉ, the government needed to support reforms at the national broadcaster "to ensure it is done as a matter of priority".
"What's really important is that confidence is rebuilt in RTÉ. It's clear to me that major reforms are needed and that reform agenda needs to be supported."
"The public are rightly concerned, and, as the main broadcaster within the state, it's really important that RTÉ commands the confidence of our people, and that's been damaged over the last number of weeks – we want to see that rebuilt."
Minister O'Brien added that, the recent revelations at RTÉ were "one thing", but he said a reform plan was required "to actually make sure they don't happen again, that the culture within the organisation is looked at, and how that can be improved for staff".
"Many who aren't on the big, big salaries, who are working really hard, feel really let down."
Following an audit of its accounts, RTÉ revealed that between 2017 and 2022, Mr Tubridy received a series of payments totalling €345,000 above his annual published salary.
Releasing a statement last month after the scandal broke, Mr Tubridy said RTÉ's "accounting treatment and publication of payments made to me between 2017 and 2022 contained serious errors".
The former Late Late Show host said he bore "no responsibility for the corporate governance in RTÉ or how or what they publish in their accounts", but he acknowledged that "when my earnings were published I should have asked questions at the time and sought answers as to the circumstances which resulted in incorrect figures being published".
"I didn't, and I bear responsibility for my failure to do so. For this, I apologise unreservedly."
"At the centre of all of this is trust. The trust of colleagues in RTÉ and the trust of a great many people who listen to my show. To them, I wholeheartedly apologise for my error of judgement."
"Separately, it has been reported that I did not take a pay cut over the last number of years. This is simply not true. Over the period of my contract with RTÉ, I have been asked to take several reductions in salary and I did. Indeed, between 2012 and today, my pay from RTÉ was cut by approximately 40 per cent.
"I also wish to respond to suggestions that this issue had some bearing on my decision to step down from hosting the Late Late Show. It did not.
Mr Tubridy said he was "disappointed" that RTÉ had decided that for editorial reasons he should not continue broadcasting his radio show, adding that he wanted to return to the radio show, "a job I love, as soon as possible and I hope my listeners and my colleagues appreciate my sincerity on this".
Mr Tubridy has since disputed RTE's claim that its contract with him came to an end when he stood down from The Late Late Show in May.