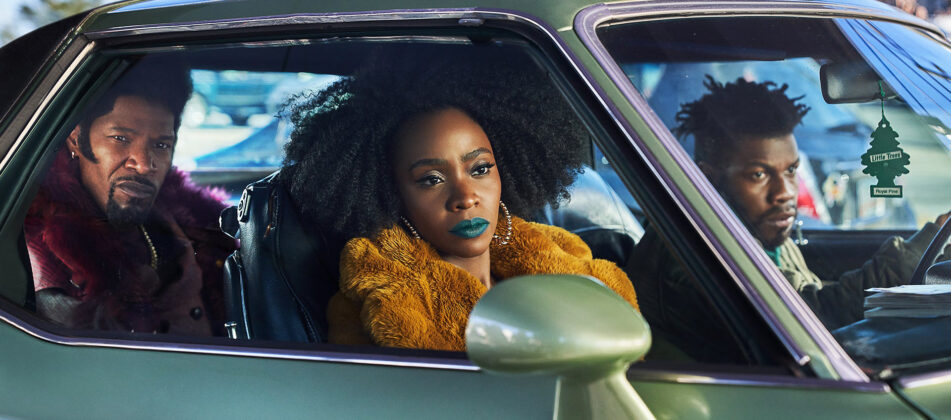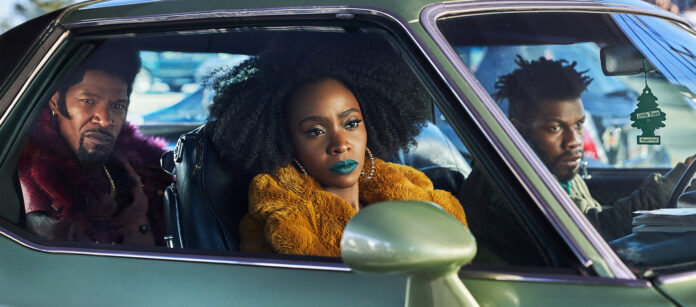 THEY Cloned Tyrone is a sci-fi comedy that comes on all Foxy Brown meets Being John Malkovich as seen through a sublime Blade Runner-esque haze.
Director Juel Taylor delivers a truly original and quirky caper that should keep Covid conspiracy theorists and tinfoil hat-wearing keyboard warriors awake into the late wee hours.
New to Netflix, this modern retake on the Blaxploitation classics of the early 1970s, is a real pulpy science fiction mystery that looks to Nancy Drew for inspiration.
They Cloned Tyrone stars John Boyega as Fontaine, Jamie Foxx as Slick Charles, and Teyonah Parris as Yo-Yo.
A drug dealer, a pimp, and a sex worker — the trio make for the most unlikely of Scooby Doo problem-solving crews.
The hood's answer to Charlie's Angels, they muddle through a series of unnatural events as they work together to uncover a nefarious government conspiracy in a film that is satirically twisted yet perceptively thoughtful.
The cast are clearly enjoying themselves as they riotously ham up every African-American stereotype that ever jive-talked its way across 110th Street, as they pay homage to the likes of Pam Grier and Fred Williamson.
The funkiest of sci-fi mysteries, Taylor's film is mind-bending with a hilarious web of intrigue that stands out as a true original.
Think Attack The Block and Boyz n the Hood with a Manchurian Candidate, Cabin in the Woods, and Hollow Man twist. Gang-banging hoodlums and men in black government spies come face to face in a bizarre tale about underground labs, cloning, and mind control in a poor black neighbourhood.
Witty and totally original, this is a film well worth taking a look at, especially if you are in the mood for something a little sharper and fresher than what is normally available from your streaming services.
Honestly, this is an out-of-this-world hoot!
(4/5)