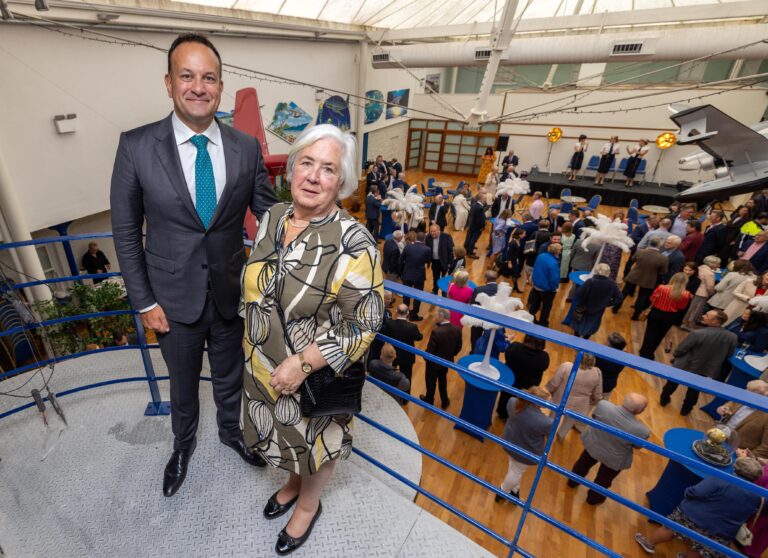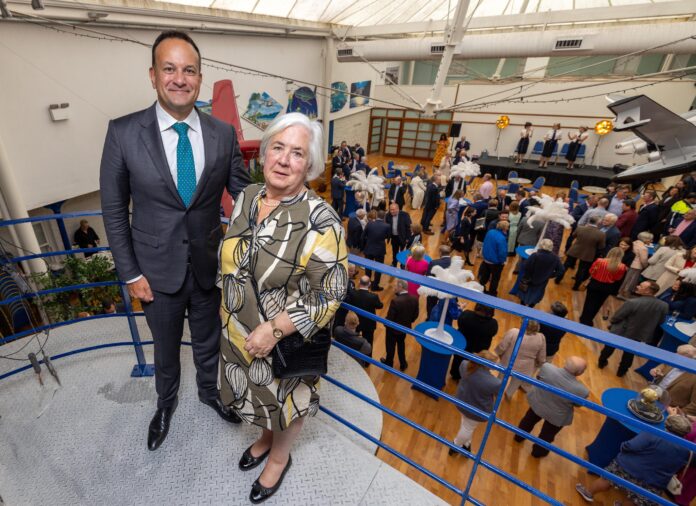 HIGH flyers from the world of aviation and politics touched down at Foynes, County Limerick, today to cut the ribbon on a €5million redevelopment of the town's famous Flying Boat Museum.
A hidden gem, Foynes oozes a warm quaintness, but its idyllic location on the banks of the Shannon Estuary was once a bustling hub as Ireland's first commercial transatlantic services.
A life-sized Yankee Clipper flying boat, like one that was piloted by Captain Charlie Blair (husband of late great Hollywood icon Maureen O'Hara), who previously visited the Foynes museum, is moored inside what is now Ireland's largest aviation museum.
The village, also the home of the 'Irish coffee', continues to serve as an immense strategic torsion and export link, accepting cruise ships and export freight liners at Foynes Port, home of the Shannon Foynes Port Company.
The redeveloped museum also incorporates the Maureen O'Hara Exhibition, celebrating the late actor's career achievements, her personal memorabilia, and her longstanding family links to the museum.
An interactive new library features flight simulators, aviation publications dating back to the 1930s, a wealth of information on air disasters, and a 100-seater cinema showing old reels charting the region's rich aviation history.
Work is also underway on restoring a rail line between the village and Limerick City.
"It's great to be back in Foynes, this is one of my favourite museums in Ireland, which tells the remarkable story of how Foynes pioneered transatlantic flight, with those remarkable flying boats carrying passengers between Ireland and the US in the 1930s and 1940s," enthused Taoiseach Leo Varadkar.
"It is a really good example of the Government's commitment to regional development, ensuring that every part of Ireland enjoys the benefits of tourism and the employment that tourism brings," the Taoiseach added.
Minister for Tourism, Culture, Arts, Gaeltacht, Sport, and Media, Catherine Martin, noted that the museum also "provides local employment and supports sustainable tourism development by drawing visitors to a rural region of Ireland".
Eamonn Brennan, Chair of the Board of Foynes Flying Boat and Maritime Museum, said the museum expansion would "help create more employment as an all-year-round tourism, educational, research, and cultural attraction, and provide conference and event space for the many companies based in the west Limerick area".
The museum's chief executive and founder, Margaret O'Shaughnessy, said all involved are proud to explain to visitors that the museum is "the only place in the world where one can step on board an exact replica of a Boeing 314 Clipper flying boat, 'The Yankee Clipper'".