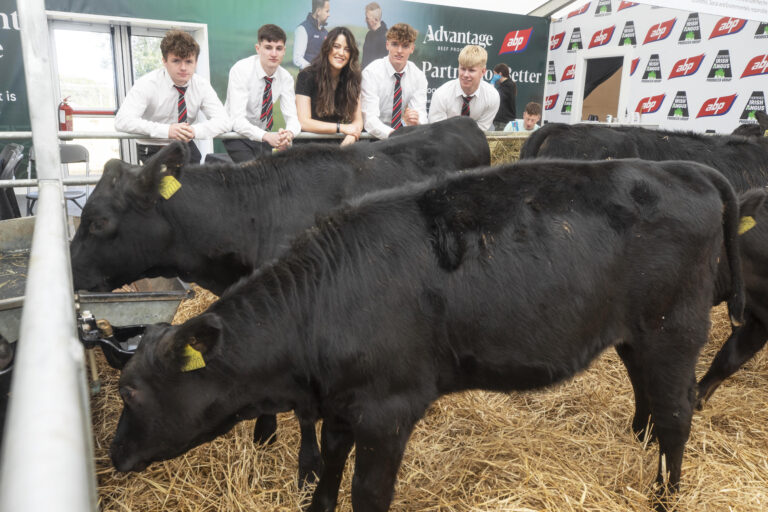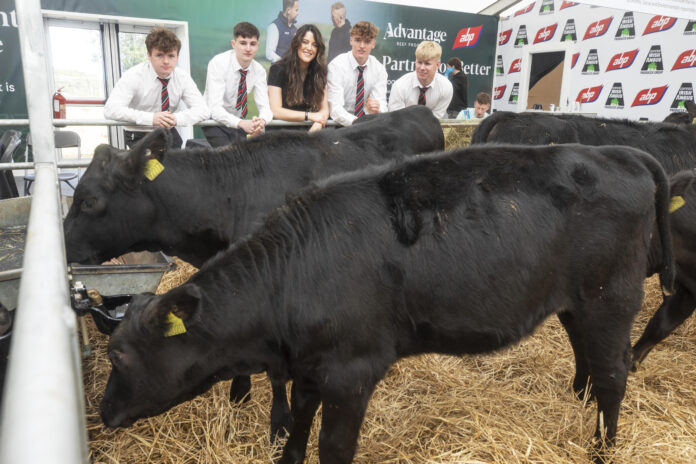 FOUR Limerick students were the recipients of a presentation with a difference at this year's National Ploughing Championships in County Laois.
Patrick Barry, Ben Atkinson, Simon Austin, and Seán O'Brien from Villiers School on the North Circular Road were presented with Certified Irish Angus calves, which they will now rear for the next 18 months.
The calves were presented to the Limerick students who have been announced as top five finalists in the Certified Irish Angus Schools Competition, run by Certified Irish Angus and ABP and Kepak.
The programme aims to encourage second-level students to gain an understanding of the considerable care and attention that is required to produce and market the highest quality beef for consumers.
In addition to rearing the calves, the students will complete research projects focusing on different aspects of farming, the food chain, and sustainability.
Patrick, Ben, Simon, and Seán will explore the topic of "mental health and wellbeing among farmers", investigating  how young people think about farming and how this perception affects farmers.
The group will highlight to farmers how rearing the Angus breed can greatly benefit them mentally and physically.
The Limerick group were among groups from schools in Tipperary, Laois, Westmeath, and Cavan who made it to the final five in the competition.
The Certified Irish Angus Schools Competition aims to inspire students to consider the Irish agri-food industry as a valuable career choice.
Each of the finalists will receive the financial benefit involved in the selling of the animals to processors on completion of the project.
The winning students also receive an additional grant of €2,000 for their further education.