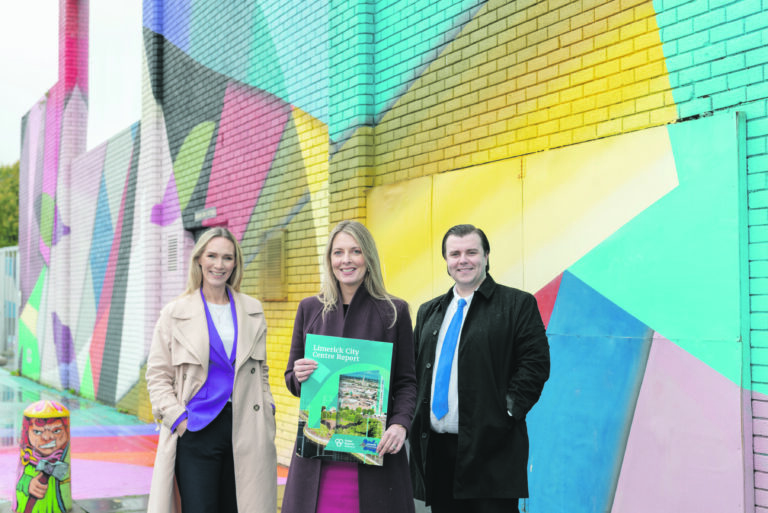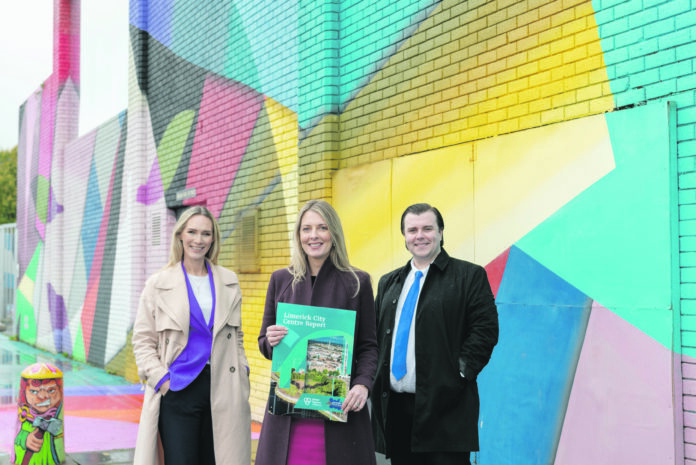 LIMERICK Chamber have called for Gardaí currently assigned to duty at the Mulgrave Street court complex to be reallocated to visible policing duties.
The call comes in the wake of a new report showing anti-social behaviour and concerns around personal safety among the largest drivers in people not wanting to spend time or live in Limerick City Centre.
Limerick Chamber this week published their 'Limerick City Centre Under a Microscope' report, which aimed to identify prevalent issues in the city centre, as well as to make recommendations for the city's future and how to unlock its potential.
The report features a survey carried out by the Chamber that had almost 500 respondents, and showed that currently dissatisfaction within the city centre is high, with the majority of those surveyed saying that they were "dissatisfied" with the city centre (55 per cent), and 11 per cent saying that they were "extremely dissatisfied".
Just 26 per cent said they were "satisfied", while 19 per cent said they were "neutral" on the subject.
Anti-social behaviour was a big issue in people's perceptions of safety in the city centre, with 50 per cent of respondents saying that they don't feel safe when they come into the city.
Of the 50 per cent, 38 per cent said they feel "somewhat unsafe", while 12 per cent said they feel "very unsafe".
87 per cent of all survey respondents called for an increased Garda presence on the streets of Limerick.
On the back of this, the Chamber made its call for Gardaí based at the court complex on Mulgrave Street to be reallocated back to visible policing duties, with private security contractors making up the security shortfall at the courts.
According to the report, 18 Gardaí are currently on court duty in the Mulgrave Street complex, including two sergeants and 16 officers.
Limerick Chamber also called for An Garda Síochána to take population growth and demographics into account when deciding on the allocation of Garda resources.
Meanwhile, the report found that of the almost 500 respondents, just 39 per cent said that they would like to live in the city centre.
Among those who said they would not like to live in the city, 38 per cent cited safety concerns and anti-social behaviour as the number one reason for not wanting to make the city their home.
The second most common reason was a preference for rural or suburban living (21 per cent), while nine per cent say unsuitable accommodation or not enough space for families or pets was the driving factor.
Dee Ryan, CEO of Limerick Chamber, said that Limerick has potential to become a vibrant city where people want to live and work, and that the Chamber wanted to suggest practical steps to make the change.
"We took a close look at specific issues in the city centre and recommended very practical steps that could be taken to address them. One of the items that the Chamber has lobbied for is the introduction of a mobility and delivery strategy to give guidance for HGVs delivering to the city centre, in a similar fashion to the one rolled out by Cork City Council," she said.
"Another issue that came through strongly in survey responses was the need for more on-street visible policing, and we have proposed reallocating Gardaí from courts security service duty to on-street visible policing," Ms Ryan concluded.