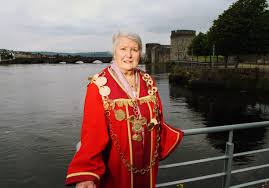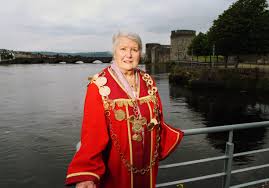 LIMERICK is set to become more age-friendly in the new year, following this week's launch of the Limerick Age Friendly programme by a newly-formed alliance of Limerick's key statutory and community not-for-profit organisations.
A countywide series of public consultations will start early in the new year when members of the community, especially older people, will be asked to submit their suggestions as to how Limerick can be made a more age-friendly place to live in, to work in and to visit.
The end result, an age-friendly strategy for Limerick, is expected to be finalised by the middle of next year.
The Alliance overseeing the rollout of programme includes representatives from Limerick City and County Council, An Garda Síochána, the HSE, local academic institutions and voluntary organisations from across Limerick. The group is chaired by City an County Manager Conn Murray.
"By signing up to Ireland's national Age-friendly Cities and Counties programme (AFCC), Limerick is committing itself to establishing a City and County where older people can live full, active and healthy lives. At the end of this public consultation process, we will be well placed to draft an action plan and strategy that outlines how Limerick can set about declaring itself as an age-friendly community,"  Mr Murray explained.
"It is important that no section of the local community is left behind in the future delivery of services across Limerick. Collaboration amongst key agencies and communities is also key to delivering a comprehensive and effective strategy," he added.
According to Mayor Kathleen Leddin, the rollout of the Limerick Age Friendly Programme is both urgent and timely as it represents the beginning of a journey to provide everyone with a greater awareness of the needs of older people.
"It is also critically important that we identify how the local community can benefit from the strengths, knowledge and life experience of our elderly citizens. In the meantime, the ability of our elderly citizens to access basic services needs to be assessed while their thoughts on a range of other issues that may be affecting them need to be heard," said Mayor Leddin.