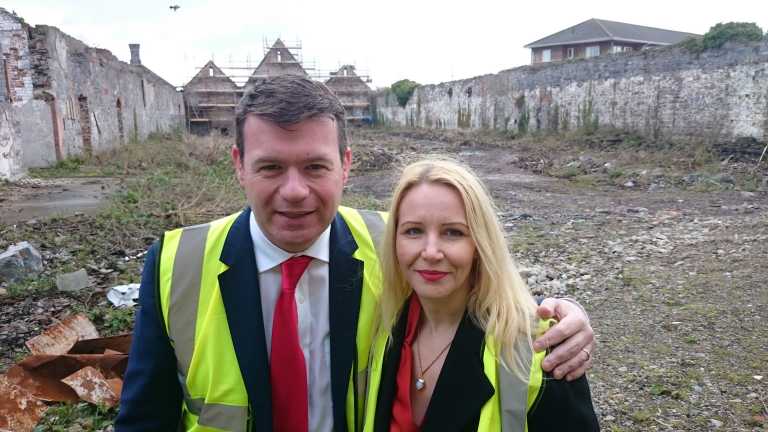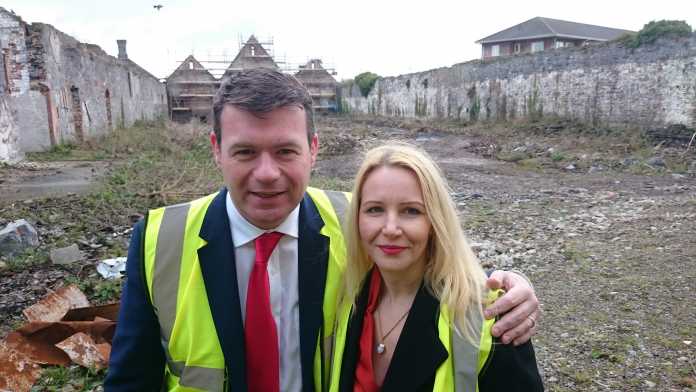 A €57 million Government investment in social housing in Limerick is to provide 753 houses and reduce the existing housing list by 27 per cent.
Speaking at the former Tait's Clothing Factory in Lord Edward Street on Wednesday, Environment Minister Alan Kelly said that €1.5 billion is to be provided for social housing across the country and that construction work in Limerick alone will create "in excess of 400 jobs, sustainable jobs over the next three years".
"Local people will be doing this work. There'll be work going on in many parts of Limerick, and there'll be work for many builders, many contractors, many tradespeople," he said.
"I hope to see a lot of young people who are in Canada, Australia and other places, I hope to see them coming home to work on these buildings. I expect that that will happen."
He explained that Limerick's €57 million allocation was separate to the Regeneration funding already allocated, and remarked that "Limerick is doing very well out of this".
Currently, there are more than 5,000 people on the housing list in Limerick city.
According to Minister Kelly, the funding allocation "will significantly diminish the social housing waiting list across the country", and he expects that the programme will be "completely finished by 2017".
He said that he intends to reward local authorities "that can deliver quickly and on time and in budget" and said that there is "a strong possibility" that further funding will be announced for additional social housing in the coming years.
The various schemes will target the refurbishment of vacant social housing units and local authorities will have the option of both building and acquiring housing.
Limerick TD Kieran O'Donnell (FG) said one of the key benefits would be a boost to the local economy.
"This is particularly important. It means that we get to address two priority issues in one go – housing and job creation," he said.