by Alan Jacques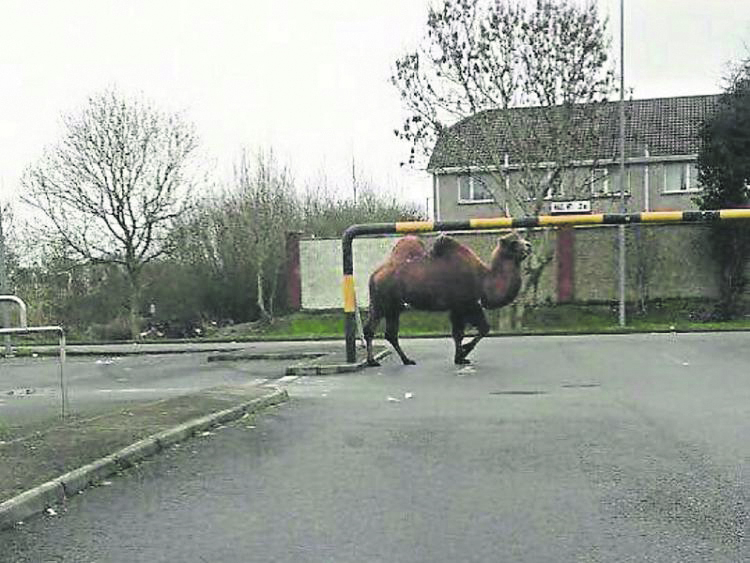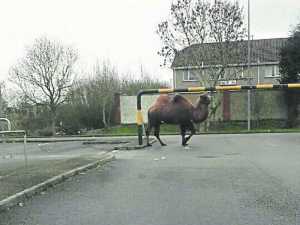 LIMERICK animal rights activists are once again calling for a ban on animal act circuses after a camel went walkabout in the city last week.
Shoppers were left dumbfounded last Thursday afternoon after being met in the car park of the Castletroy Shopping Centre by a camel  that had escaped from the Courtney Brothers' Circus Vegas.
John Carmody of ARAN (Animal Rights Action Network) told the Limerick Post that this is not the first time animals have escaped from this circus.
He claims that last year, the same camels escaped in Cork and Dublin, while elephants also went walkabout from the circus in 2012 and 2007.
He is now urging local councillors around the country to introduce motions to ban animal-act circuses using public land.
"Courtney Brothers Circus or Circus Vegas is now touring Ireland with these misfortunate camels and tigers crammed into cages; their lives consist of confinement and suffering all in the name of entertainment.
"As the General Election looms, we can count on one hand the true friends that Irish animals have in politics and it's a total shame. We urge compassionate and kind people to steer clear of any circus using animals and to please give your vote to anyone but Tweedledee and Tweedledum — the parties that have done little for animals in the way of ending all this suffering and cruelty," he added.
After the camel was spotted in Castletroy last week, Limerick comedy rappers extraordinaire, the Rubberbandits. took to Twitter to comment: "Lads there's a f****** gas bastard of a camel wandering around the car park beside McDonalds. No owner can be seen. If he's not picked up by animal welfare then we're hiring him as an accountant."
There was no comment from Circus Vegas about the incident at the time of going to print.