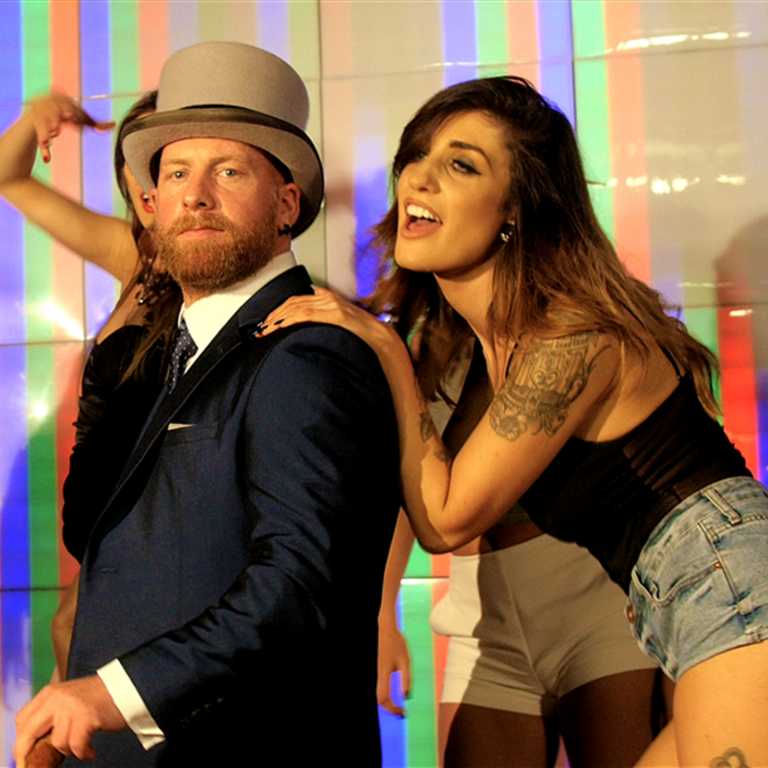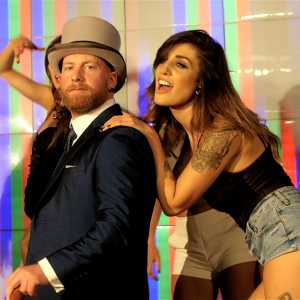 #musiclimerick
IT'S BEEN three years since Limerick rapper Weenz (Keith Ryan) started a project to write about his life story. And what a story! Weenz raps about becoming a minor celebrity, relationship breakdowns, addictions and doing time.
The live show to launch his debut album next week will celebrate the endeavour that has created the album 'Selling You My Sins'.  Keith, with the help of beatmakers, rappers, filmmakers and musicians has created an album of stirring hip hop, made provocative and controversial music videos and put together a live show that the rapper promises will be part theatre, part comedy and above all, banging hip hop.
The idea for the album grew out of the breakup of his previous band Campaign LK. The  Limerick combo mixed rock and rap and scored an online hit with their single 'The Wickedness'. On the back of some electric live shows Campaign LK supported Rubberbandits on tour in those crazy months after the masked duo's 'Horse Outside' fell just one place short of being Christmas No.1 in 2010.
"When I realised that the band was breaking up I just decided that I would tell my life story through songs," Weenz remembers.
Weenz had "lost a lot of self belief" facing the possibility he wouldn't be doing what he loved,  performing on stage again. Fellow rapper Shane 'Dirt' Davis  heard the early versions of what Keith was working on and encouraged him to make it happen.  Producer/ beatmaker Joe Coffey (also from Campaign LK) created the backing tracks and the following three years were a succession of ups and downs, long days in the studio with pen and pad forming lyrics from a life story.
"When the band broke up I got the courage to tell my story with no frills because I wanted to continue doing what I wanted to do."
Of the four songs released from the album so far, the catchy pop tune 'Local Celebrity' is probably best known. The video, a sarcastic look at rap music's most worn out clichés,  the bling, babes and nightclubs.
The video was filmed in [now closed] Blind Pig Bar, other locations around the city and now has  more than 80,000 views on YouTube.
'Local Celebrity' refers to the minor celebrity status Weenz had when he had a cameo role at the start of Rubberbandits 'Horse Outside' video. It is a reflection of the misogynistic lad culture that was going on at that time for the rapper.
The album uses themes of the seven deadly sins to tell the rappers life story in very objective and true to life way.
"Lust would have played a big part, or pride or vanity. The songs are centred around moments in my life that were turning points".
Tracks 'Drinking at a Funeral' and 'Family Sitcom' deal with alcohol addiction and suicide.
The lyrics on 'Family Sitcom' are hard hitting with references to "keeping it in the family" and a "carbon monoxide peace".
The track ends with a bleak eerie round of canned applause. Weenz explains that the applause at the end of the track ironically recalls the end of family comedies on television that always served up a happy ending.
"My point of view growing up is that I just wanted to be normal, a normal family. I didn't want shit going on! The worst thing for me was everybody knowing that my life, my childhood wasn't normal. I wanted to be in a family sitcom like 'The Cosbys' or 'Family Ties' growing up."
Weenz says that his immediate family were "not shocked at all" by his lyrics since the release of debut single 'Family Sitcom' and the rapper's friends are speaking openly about their own family issues.
"What I have realised since 'Family Sitcom' came out is that a lot of people have f*cked up backgrounds.There is no such thing as normal, everybody has something in their past and as a consequence of putting out that song in particular, I don't feel separate from other people."
Weenz does admit that he has got into a bit of trouble with every song and video released, such is the chance you take when the lyrics and videos are rough and true to life.
"Strangely enough, I got into a bit of trouble with everything except 'Porridge (Diary of a Sociopath)'. The one where I'm talking about going to prison and being a complete sociopath hasn't created any bother at all", he laughs.
At the end of this drama Weenz is fully aware that 'Selling You My Sins' is entertainment with albeit a "dark sense of humour."
The band assembled for the live show will bring a funky edge to producer Joe Coffey's samples and beats featuring Bart Kiely (drums), Cein Daly (bass), Mike Hogan (guitar) with vocals from Niamh Hinchy and Shane Dirt Davis sharing the rapping duties.
Weenz launches his debut album 'Selling You My Sins' at Dolan's Warehouse on Thursday April 7.