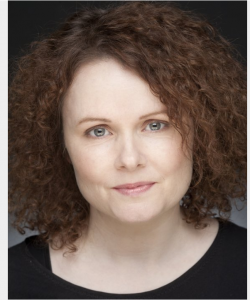 THE County Limerick based Maeve McGrath is now artistic director to Kerry Film Festival, taking place October 19 to 23. McGrath, an actress and producer of film and theatre herself, has extensive experience in festival management.
As programmer, work includes The Bram Stoker Film Festival and the Richard Harris International Film Festival, in Short film competition.
She has been instrumental in many arts organisations including PayDay Productions, her own Sídhe Films, Elemental Arts and Culture, and Limerick City of Culture 2014.
McGrath took out a Masters in Media Studies from MIC and had a part in the BAFTA winning 'BROOKLYN'. She made her name countrywide as an actress in 'Fair City'.
She directed the short film 'Vanner' that went on to Chicago Film Festival selection and is now producing feature length.
Hard working, amenable, charming, humble, McGrath has a wealth of experience in pioneering work, stabilising projects and delivering a polished product to deadline.