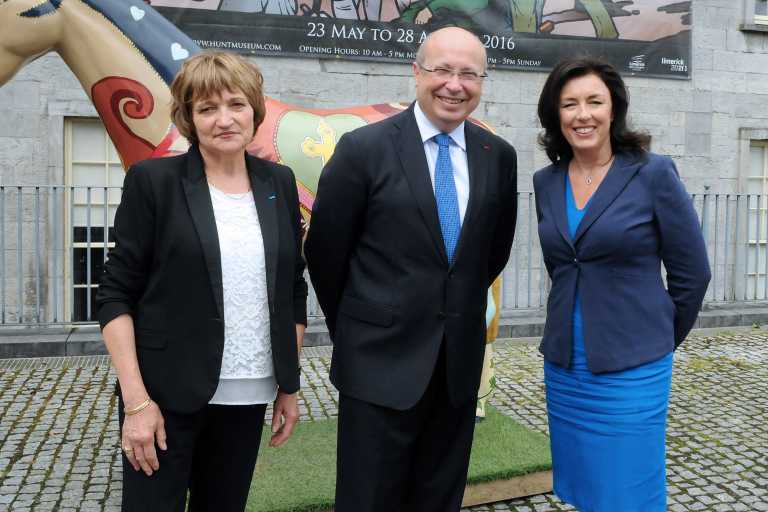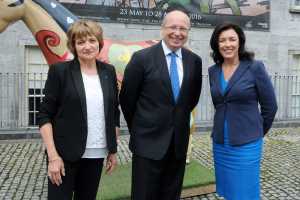 THIS summer is proving a remarkable time for French honours flowing to Ireland. On an international scale, Irish soccer fans overseas for Euro 2016 were presented with the Medaille de la Ville de Paris in recognition of their 'exemplary behaviour'.
Mayor of Paris Anne Hidalgo held a ceremony for Northern Ireland and Republic of Ireland supporters, in a week where France themselves ultimately lost out at the death in the European Championship Final to Portugal.
There's more: French ambassador to Ireland Jean-Pierre Thebault visited The Hunt Museum on June 25 to present Marie Hackett, honorary vice-consul for the Mid-West with the Chevalier de la Legion d'Honneur for services to her country and Ireland. His Excellency Thebault also presented her colleague at Alliance Francaise de Limerick, director Kate Fleming, with the Chevalier de l'Ordre des Palmes Academiques.
"The l'Ordre des Palmes Academiques is for someone who has distinguished themselves in education and cultural ventures," Marie explains. "Kate had taken over the AFL as director three years ago and made it vibrant and the place it is today".
Marie Hackett, also on the board of AFL, has long meshed into the fabric of Limerick at many levels: business, educational, social activism and the arts.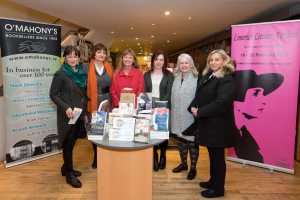 While a young law student from Mersault in Burgundy, she met Alpha Travel owner Tony Hackett when he lead a rugby tour to Paris. "Our  meeting was totally accidental," she recalls. It led to their 45 year marriage of enduring love, support and five adult sons.
On moving to Limerick, Marie worked with Alpha Travel and in what was then NIHE, making French tapes for language promotion. Alpha Travel got involved with GPA when it was training pilots at the weekends so her connectivity with other nationalities and the Embassy grew.
There were other interests. Having sold the agency in 1998, LIT loomed for 15 years, first as student and then lecturing in their Department of Business and Humanities.
"I really enjoyed working in LIT, I had great colleagues, I developed good relationship with students and staff and went on meeting the French community at my office. I left when came the time to retire".
The Kate O'Brien Weekend Committee has been another cause championed for the past 15 years, now under the banner of Limerick Literary Festival, bringing Goliaths of fiction, biography and criticism here.
Along the way in  her Limerick decades, Marie Hackett worked in Limerick Family Planning Clinic and remembers being campaigned against by placards and women led by clergy in the street outside.
How did consulate work with the Embassy start? The incumbent was "George O'Malley who owned The Round House. He had a wine licence and was a Francophile and no, had not much French."
He retired from the post when in 1981, Marie Hackett was in touch with the French Embassy in Dublin for compassionate purpose, helping a destitute French couple in Ennistymon and their seriously ill baby be repatriated with help.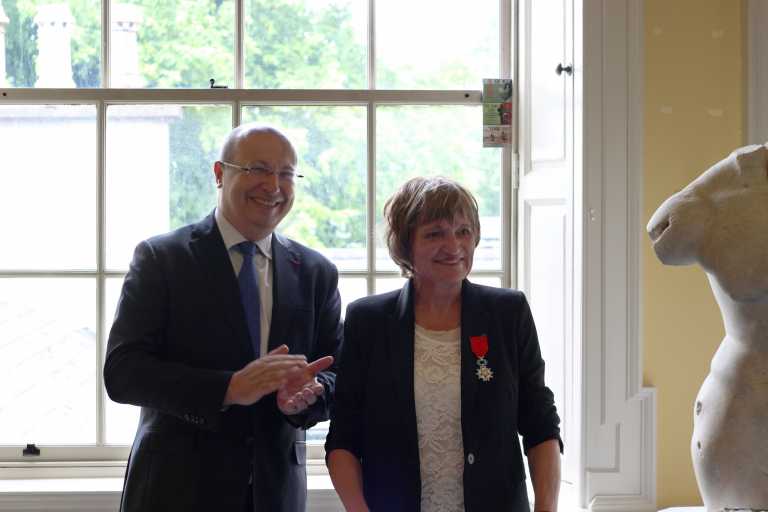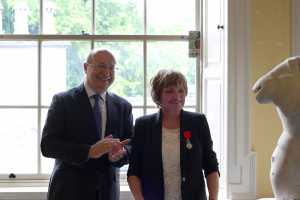 "That was the total catalyst to becoming vice-consul. I had a special relationship with the airlines and ferries through Alpha Travel and whilst I was not in AFL, I used to meet up with the French speakers in Cruises Hotel every Thursday for coffee".
She speaks of "Ireland becoming known, suddenly, internationally as we joined the Common Market. Continentals became aware that Ireland was not Britain, nor just an island off its coast".
Sounds crazy now but the other halo over our hills was the wild success of 'Ryan's Daughter' in France "which really put Ireland on the map as a tourist destination".
All her work done for and with French visitors here is entirely voluntary. Most of it is compiling dossiers for Carte d'Identité purpose, helping with camera, passport and bag snatching and sadly, dealing with suicide or death on the road – perhaps 10 such incidences over the last four decades.
Grounded, hard working, gracious, maternal, literary, Marie Hackett has always loved Limerick. She found us to be a richly cultural and welcoming city, when no-one else beyond the Shannon gave a damn.
"I am very proud to have represented my country here for the past 35 years," she states quietly and slips off into the day's next mission, unassuming, purposeful – and eternally chic.