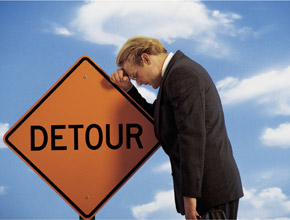 TRANSPORT Infrastructure Ireland (TII) came in for criticism this week from councillors in Newcastle West Municipal District.
During a discussion this Wednesday to agree projects for submission for a deputation visit to the TII, local representatives had some choice words to say.
"It's no secret what I think of the TII. The way they have treated us cannot go on," said Cllr Liam Galvin.
The former Mayor of Limerick City and County believes that many calls to the TII, formerly called National Roads Authority (NRA), from the local authority regarding the poor quality of the roads in the district have "fallen on deaf ears".
"It would be more beneficial if a representative of the TII to come down here so we can raise the issues we need to raise," he added.
Fianna Fail councillor Francis Foley was of the same point of view.
"We are being fobbed off. It has been the same issues for the last 10 years. They should have delivered on these issues by now. It's time the TII deliver and they must be held answerable," said Cllr Foley.
Cllr Michael Collins (FF) described the TII as "totally faceless". He also felt there were a huge number of issues unaddressed by TII in the district.
"There is one big white elephant in the room. The bypass for Adare/ Newcastle West and Abbeyfeale," he commented.
The councillors agreed that the priority issues to be raised with the TII were: the design and implementation of a traffic management plan for Abbeyfeale and a bypass for Adare/ Newcastle West and Abbeyfeale.
by Alan Jacques
alan@limerickpost.ie