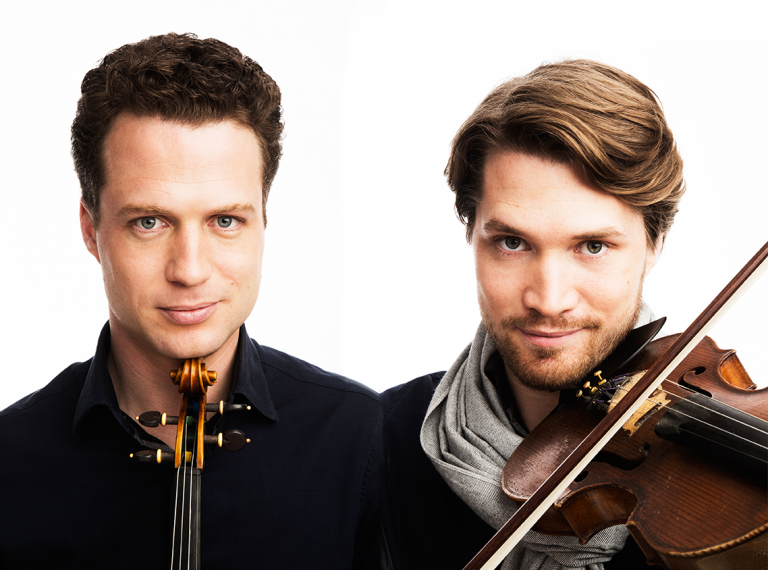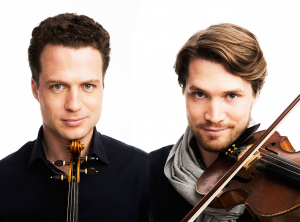 VLADIMIR and Anton are young, brilliant violinists/ arrangers and old friends to University Concert Hall – and indeed the Irish, credited with vital career support over the last decade.
These Slovakian brothers Jablokov are touring on the back of a new album launch, 'Vladimir & Anton Live', recorded at sold-out nights in Wexford Arts Centre.
Look forward to these virtuosi on Friday October 28 at 8pm, backed by Slovakian school pal Adam on piano and the Bratislavan Peter on double bass.
"There is a lot of gypsy influence to the album and Hungarian traditional music,"  lying oddly well with classical greats Prokofiev and Shostakovich. The overall theme is eastern romance in strings.What was it like, recording live?
"A completely new experience for me," Vladimir admits with a laugh. "It's a long process over the years, making studio albums and I felt sometimes they did not get the live energy of performance that is so important to us. Yet in the studio you have far more control over the editing process and sound. I had to make sure that our playing was up to the standard.
"Remember we are living in different countries, myself in Ireland [here a dozen years] and Anton in Switzerland where he is finishing a Solo Diploma. Only three or so will graduate from his college with this".
With the younger Anton achieving recognition abroad, Vladimir has pushed his own game ever harder, practising up to five hours daily. Breaking international ground has mattered.
"We went on tour with Katherine Jenkins in the UK and there was a really exciting reaction from the audience, at least equal to that of an Irish one."
In rehearsal, the brothers are known for "always criticising and giving out to each other, we are always trying to improve". Another chuckle: "Of course, you can't do that with any other musician or they would stop after the first line".
Self-recording all the time, "that is when you will hear the truth. We work on intonation, focus on body movement". Vladimir credits Anton proudly with exploring techniques and arrangements, even ways of holding the violin. Together they pulse this fusion between romance, classical and gypsy in a unique performance that is one to watch.